Last week, I climbed the curbside snowbanks to meet up with the women of Caritas, a Catholic podcast, and the audio from our conversation on how to persist in prayer is up now!
In the introductory segment, I talk a little about my college debate community, and I was back in New Haven for a reunion this weekend. So there was toasting, debating, singing, and, when my boyfriend and I happened to come across the Yale Freestyle Dueling Association, swordfighting.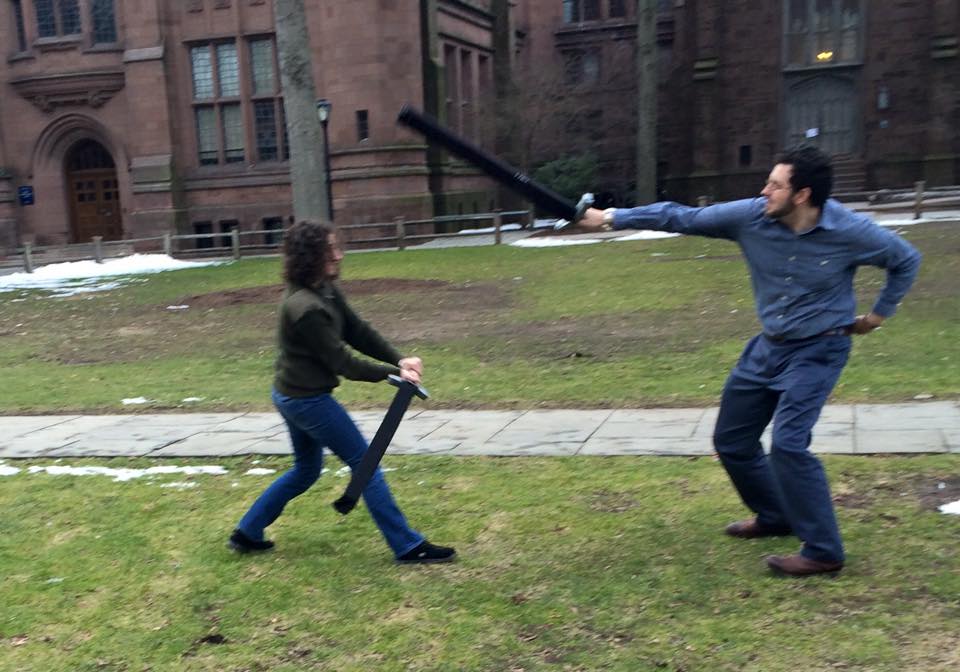 He's swinging one-handed because I've already taken out his left arm.
I'm swinging two-handed because I lack the upper body strength to land blows with anything less.