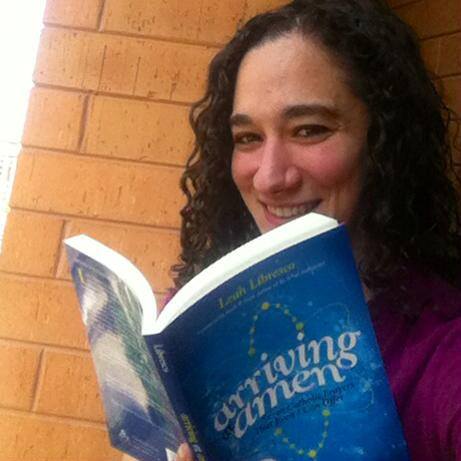 Tonight, I'm giving a talk on my book Arriving at Amen: Seven Catholic Prayers that Even I Can Answer on "Lessons in Prayer from an Atheist Convert" at Portsmouth Abbey in Rhode Island. The full logistical details are here, and the event description is:
Leah Libresco, a popular atheist blogger whose conversion to Catholicism became a topic of national conversation, will speak to the public at Portsmouth Abbey on learning how to pray (badly). Author of the new book, Arriving at Amen, Leah will explain how Zeno's paradox, Narnia, and people mummified in honey helped her understand prayer.
The next day, I get to speak to the students at Portsmouth Abbey School, and (what I'm most looking forward to) have small group conversations with students who read my book for their Confirmation class.
And that seems as good a reason as any to mention that if your school, parish, or even a book group is considering reading Arriving at Amen, I really like getting to do author chats! If it's too logistically complicated for me to come visit, I've already skyped with one Catholic summer class (the kids took turns sitting in front of the skype window to ask questions).
So just email me (my first name+last name at gmail.com) if you might like to set up an in person or virtual visit for a group.
And in the meantime, it's about time I start Laurus for my upcoming bookclub!