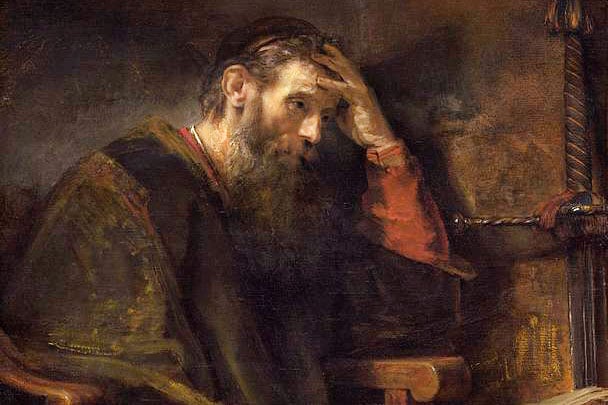 Over on the Patheos Evangelical Channel, some authors are still fighting the losing battle against the social acceptance of gay and lesbian people. I know, so 2004, right?
Well, every once in a while it's probably good for us to engage their tired thinking and to once again point out why anti-gay theology is so fraught with problems. So when the Patheos Facebook Page recently shared a problematic piece by Grayson Gilbert titled "We Can't Agree to Disagree on Homosexuality," I went ahead and read it against my better judgment.
Before I take a closer look at Gilbert's exegesis, let me concur with his title: it's true, we can't agree to disagree on what amounts to bigotry. I wouldn't "agree to disagree" with a racist, and I'm not going to agree to disagree with someone who, like racists, clings to a traditional set of prejudiced notions despite the mountains of evidence against them, using instead a host of illogical and "biblical" rationalizations — just like the racists of yore did.
But when bigotry uses the tools of my trade — in this case Greek philology — I feel duty-bound to, yet again, set the record straight.
Gilbert, a self-described aspiring master's student at the fundamentalist Moody Bible Institute, lectures us all about the meaning of the Greek in the famous clobber passage of 1 Cor. 6:9. In so doing, he parrots Al Mohler and a host of other conservative pseudo-intellectuals whose knowledge of Greek is clearly limited to the New Testament, making the routine argument that μαλακός (malakos) and ἀρσενοκοίτης (arsenokoites) must of course refer to "either party engaging in homosexual activity," i.e., the passive and active participants, respectively.
Gilbert claims that any attempt to question this reading is "silly" and urges us to look at the "context of a given passage" to provide us with "the proper gloss." You should always be careful when fundamentalist pseudo-philologists invoke "context." What they almost always mean is simply "the rest of the epistle" or at best "the rest of the Bible." What they never seem to mean is the rest of the Greek corpus, those thousands of documents wherein the ancient Greek language is used and from where we can glean the various meanings of individual words as they then appear in our lexicons.
Gilbert wants us to stop our contextual investigation with Paul, but Paul did not learn Greek in a vacuum. So when he tells us that, "In the practice of Paul's day, this often involved what we know as a catamite, who would be the young male in the consensual relationship with his pederast (the active participant in homosexual behavior: ἀρσενοκοίτης)," you can rest assured that he knows very little of what he's talking about.
First, the "catamite" to which Gilbert refers would be a κίναιδος (kinaidos), a word that appears in both Latin and Greek as a homophobic slur (yes, the ancients were homophobic — a post for another day perhaps). Second, the active participant would be a παιδεραστής (paiderastes), not an ἀρσενοκοίτης, a word that Paul apparently invented and that appears nowhere else aside from sources obviously drawing from its use here.
So if Paul was a literate Greek author, as he clearly was, why didn't he use these well-known terms to indicate what he meant? Why use a broad term like μαλακός that's rarely if ever used the way Gilbert wants us to read it? Why make up a word like ἀρσενοκοίτης rather than simply refer to someone as a παιδεραστής? The latter word was so ingrained in the ancient world to mean anal penetration that it became a verb in Latin, the infamous "pedico," which the poet Catullus uses to memorable effect, threatening (as a joke?) to rape male friends who had questioned his masculinity.
And while we're on the subject of rape, it's not at all clear that "catamites" or to whomever Gilbert refers, were in a "consensual relationship" with their pederast. They were often what we would today consider underage. Does Gilbert think we should lower the age of consent? Additionally, they were often slaves doing the bidding of their masters. That's not to say we have no evidence for consensual same-sex relationships; we do. But one shouldn't gloss over the details just to make it suit one's modern-day ideologies.
But that's not the only philological sin Gilbert commits. He also wants to take the list of vices Paul uses in 1 Cor. 6:9 (πόρνοι οὔτε εἰδωλολάτραι οὔτε μοιχοὶ οὔτε μαλακοὶ οὔτε ἀρσενοκοῖται οὔτε κλέπται οὔτε πλεονέκται, οὐ μέθυσοι, οὐ λοίδοροι, οὐχ ἅρπαγες) and couple only two of them (μαλακοὶ οὔτε ἀρσενοκοῖται) to "denote either party engaging in homosexual activity." But why only those two? Between each vice is a οὔτε (nor), so any two of them could be paired if you were looking to pair them. As is typical, he offers no evidence for why he pairs these two, other than that it suits his anti-gay argument.
Of course, liberal Christians should be prepared for the possibility that Paul was, in fact, homophobic, just like the vast majority of his peers. He was a product of his time, after all, who also failed to call out slavery and even sent the escaped slave of Philemon back to his master, albeit with a plea for his life.
The New Testament reflects ancient values on many issues for which we now know better. Only those who adhere to the intellectually bankrupt idea of "inerrancy" twist themselves into knots to make the Bible stand on the right side of history when it comes to matters of slavery or women's rights, so we should resist the temptation to do likewise with homophobia.
However, if you're going to attempt to use the text of the New Testament to support your homophobia, you should at least be intellectually honest about the ambiguities and contextual issues that plague such an endeavor. If you are in the business of disenfranchising a sizable portion of the population not only from the rights and privileges of all other citizens, but also from the Kingdom of God itself, you should have a hell of a lot more to go on than faulty philology and limp linguistics.
---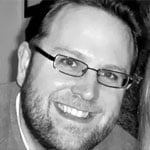 About Don M. Burrows
Don M. Burrows is a former journalist and current college preparatory school teacher. Don holds a Ph.D. in Classical Studies with a Ph.D. minor in New Testament. A former Christian fundamentalist, Don is now a member of the United Church of Christ and can be found routinely advocating that the Bible cannot be read or explored without appreciating its ancient, historical context. Don lives in Minneapolis with his wife and two young children. Don blogs at Nota Bene and can also be found on Facebook.