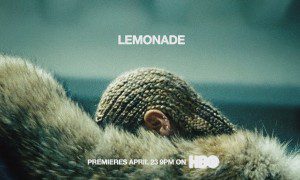 These days almost everyone knows about the lovely Beyonce, unfortunately the same can't be said of the lovely Orisha Oshun. Luckily, that's all about to change. Imagine my surprise when I checked my twitter feed this weekend, only to find a flurry of activity about Beyonce's new video Lemonade, and it's strong connection to Oshun. It's not only the astute minds of social media that are witnessing the connection, yesterday Yahoo News posted a piece about how the resemblance to Oshun was "mind blowing."
The Orisha Oshun holds a special significance to me, as in the religion of Lucumi (Santeria,) I am one of her daughters. She resides in the sacred ashe of the river, and is known to give abundant blessings of love, and joyous beauty.
Celebrities and the religion of La Regla Lucumi, also known as Santeria, often come together. For years there have been unconfirmed rumors of J-Lo, Carlos Santana, and even Beyonce herself being initiated in the tradition. Now we have this new video.
Lemonade is an exciting video. The imagery is primal, raw, and provocative. There are fires, and faces, and fields. Yes, there is also plenty of Oshun here too, and the fine Beyonce herself even appears in a cloud of golden fringe and furs. Here's a sneak peak of the video, which premiered this weekend on HBO. Reactions to the video, and to the connection to the African Orisha Oshun are pouring in, I'd love to hear your thoughts in the comments below. Remember just like Oshun's love, please remember to share, share, share !