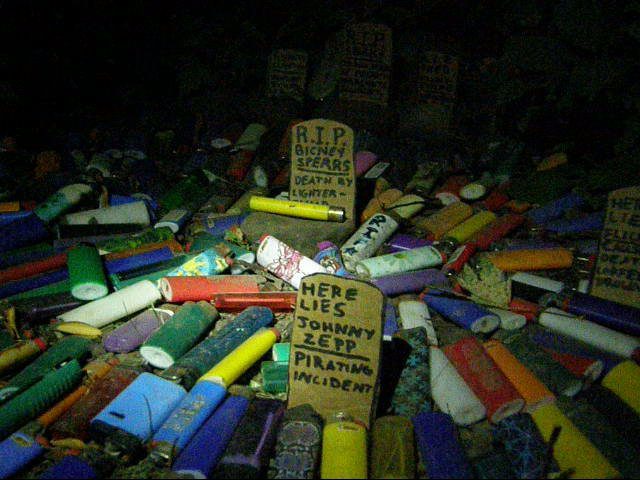 The weather is warm, the skirts are short, and festival season is upon us. So dye your hair, fluff up your tutu, patch up your tent, and get ready to rock. Festivals are a chance to get with kindred spirits, both old and new. I've been lecturing, vending, and partying at Pagan festivals for over twenty years, and what a long strange trip it's been.
A few years ago I published the popular –
Top Ten Survival Tips For Pagan Festivals
What happens at the festival stays at the festival, now that's not to say there aren't many people who have met their true love at a Pagan event, myself included on more than one occasion, but for the most part the atmosphere is one of love and fuzziness that doesn't necessarily survive the journey home.
Baby Wipes- Doesn't matter if you are preparing for the Zombie apocalypse or a Pagan event, these wonderful things come in handy. Now there are others practicals too like bungee cords and dog ties, but that is a blog post of a different color and a list post for another day. I do like to add a few drops of lavendar oil to my wipes, it is anti-bacterial and spiritual at the same time.
Check your presenters credentials ! At one time, back in the day, most of the presenters at events were scholars,authors, and longtime practitioners, unfortunately this is no longer the case. I'm not condemning people for not having training, but it is a requirement before you start to teach others.
Be Nice. Drive slow if it's an outdoor event. Read the rules. Line up quietly and courteously, maybe you didn't get a full night's sleep, that guy on line for coffee ahead of you probably didn't either
Be careful. These woods can be treacherous.
You can read the rest
here
. This year I'm getting ready to hit the road again. On July 9th I will be at the 5th annual
Witchsfest USA
located at Astor Place in NYC from 10-4 pm. I will be offering a workshop, book-signing, readings and more. It is free for all to attend and I will be joined by such notables as Christopher Penczak, Rhea Rivera, Rhonda Harris Choudry, Starr RavenHawk, and many more. Please join us.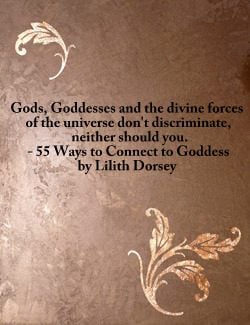 Later on in the month from July 10-17th I will be in Upstate NY at the Sankofa Festival, where I will be offer 3 workshops, including one about my new book 55 Ways To Connect To Goddess. If you get a chance to say hi, sit down and have a cup of coffee, and maybe a reading, I'd love to see you there. At the same location, in Sherman, NY from July 18-24 will be the World famous Sirius Rising festival. I am proud to have been part of this event from it's very beginnings. This year I will be offering workshops, readings, and even a little something special for those who seek me out. Mention the blog for a free gift, and much love. Brushwood Folklore Center, where the event takes place is one of the best Pagan campgrounds around. If you get a chance visit the dead lighter cemetery, the ancestor mound, our newly planted Oshun garden and much more. We hope to see you there ! If you have enjoyed what you read here please remember to share, share, share, and I'd love to hear what festivals you are packing and planning for, please leave me a note in the comment section below, and Happy Camping !