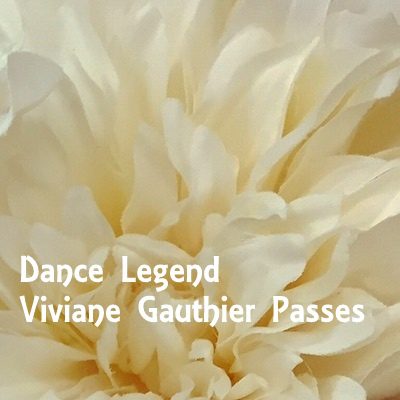 Viviane Gauthier was known as the "Goddess of Haitian Dance." She passed on to the land of the ancestors this week at age 99. Gauthier's journey was a colorful and interesting one. At the age of 30 she discovered she was the Grand-daughter of Haitian President Florvil Hyppolite. But her interest in dance had begun around age 19. She later went on to found the Viviane Gauthier Dance School. She instructed her students in the classic Haitian dances such as the Rada, the Nago, and the Yanvalou. These are sacred dances and movements of a powerful religion that has survived despite all odds.
This week on taptapmag.com Gaetane Charlotin writes "she passed away after all this journey to 99 years and we still see this jovial and strict woman when it had to be. Tribute to you dear Viviane you were this woman for whom talent, your passion for work well done, discipline made a delicious cocktail to give birth to success. Your energy, your vivacity and your love of people will miss us. You are extinct today but you have left us the inheritance of the dance that you loved so much, a beautiful life filled, an unheard of talent. "
Performance for Viviane Gauthier's 96th Birthday
In dancing, you forget everything that's bad
A 2015 Viviane Gauthier interview with Al-Jezeera reveals "Haitian folklore dance has been her escape, a discipline that helped her navigate a tumultuous world. 'In dancing, you forget everything that's bad, everything you don't like, because you don't have time to think about what you don't like. You move, and you're always busy,' she said."
Great praise and honor to this powerful woman, may her legacy dance on !
As always if you have enjoyed what you read here on Voodoo Universe please remember to share, share, share !