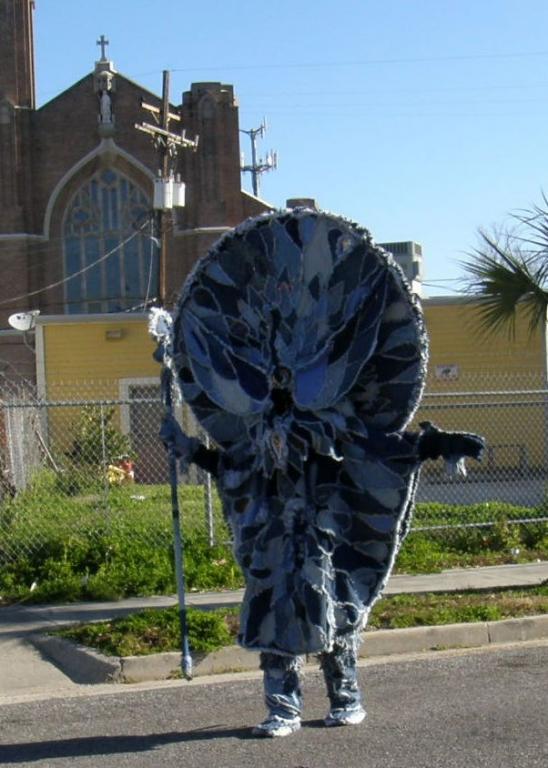 Many scholars agree that the first Mardi Gras happened in New Orleans in 1699. New Orleans itself wasn't even a city until 1718, so the celebrations there are even older than the city which houses them. Mardi Gras is a floating holiday and can happen on any Tuesday between February 3rd and March 9th.
Mardi Gras is a legal holiday in Louisiana. This has been the case since 1875, when Governor Warmoth signed the "Mardi Gras Act ." This made Fat Tuesday an official government holiday. It's over a hundred years later and the party is still going strong.
Pagan Roots of Mardi Gras
A popular theory holds that Mardi Gras' origins are in ancient pagan celebrations of spring and fertility, like Saturnalia and Lupercalia. Saturnalia was an ancient Roman celebration of the God Saturn, and frequently involved exchange of gifts, elaborate decorations, singing, dancing and feasting. Connection claims like these are difficult to substantiate, but nonetheless the decadence is real. If you are easily offended New Orleans natives recommend staying home from parades and parties. I have written a lot here on this blog about the history of masquerade, most recently in the post J'Ouvert: Drums, Dress, and Resistance. Here I say " There is a long tradition of Satire as resistance in Africa and throughout the Diaspora …. Those familiar with the Egungun masquerade in Africa will see parallels here. In this particular predawn event it manifests as masquerade and ritual theatre. " Here, as in Mardi Gras we are reminded of a time when protests were just as necessary, but not as brightly lit.
The Magick of the Mask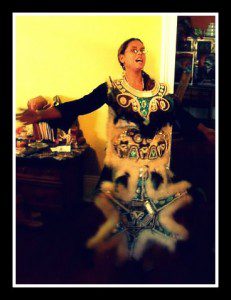 In the city of New Orleans it was illegal to mask between 1817 and 1823. However by 1827 street masking was again allowed and the traditions of balls, and parades began in earnest. The first official recorded parade occurred in 1838. A mask has the ability to hide one's identity, but in many ways also allows one's true nature to be revealed.
The Crescent City has always been home to African Americans so where did they fit into the celebration. PBS.org tells us "African Americans, who were not invited to Mardi Gras celebrations, created their own Carnival rituals. Mardi Gras Indians began appearing in the late 19th century; the first group was the Creole Wild West from the Seventh Ward." The history of the Mardi Gras Indians is almost as colorful as the suits themselves.
Most times it is a rare treat to see the Mardi Gars Indians, but there are a few times you can be sure to get a glimpse of the authentic majesty this tradition holds. One of these times is Fat Tuesday morning when you can see the Northside Skull and Bones Gang making their way through the Treme.
As always if you have enjoyed what you read here please remember to like, comment, and share !