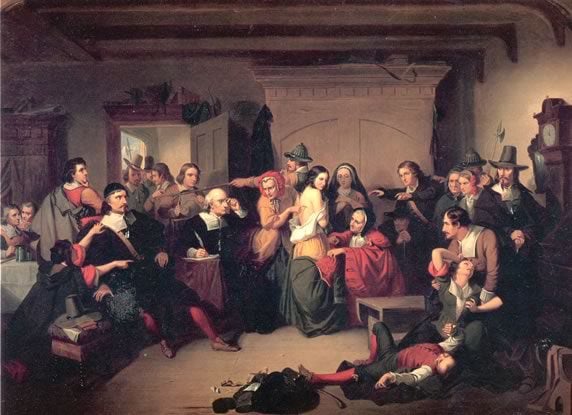 Anne Boleyn had then, I have them, my daughters, have them, and my mother too… there are probably more than 5 witch marks that make you magick by birth according to myth and legend, but here are some to look at. For centuries witch marks were something that people tried to hide. They are marks of difference, and something that people can use as an excuse for persecution and stereotype. Hopefully, those days are behind us and we can all come out of the broom closet and celebrate these marks of magick.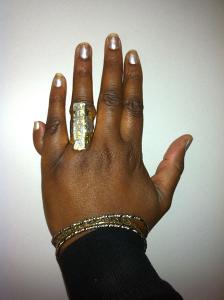 The blog American Folkloric Witchcraft tells us "Some witches are born with a special mark upon them that singles then out as a person gifted with power. Some traditional variations on this mark include: a specially shaped birthmark, a supernumerary nipple, polydactylism, red hair, extra teeth, and being born with a caul (a portion of the birth sac over the head)."
Extra Digits – As a result of rumours spread by Catholic propagandist Nicholas Sander, the infamous wife of Henry VIII, Anne Boleyn, was said to have six fingers. Most Historians now believe that this was not based in fact. However, the truth of the matter is some witches do have extra fingers, and I am one of them. Medically it is known as Polydactyly, and most commonly it occurs as an extra digit attached to the little finger. In my experience it seems to occur more frequently in people of African descent.

A witch's tit – Many have heard the common expression 'colder than a witch's tit,' but not many know what it means. Originally, it referred to a extra appendage or mark, that was said to be a third nipple. During the 16th and 17th centuries this was said to be proof of a persons evil deeds and many were sentenced to death or torture because of it during the Witch hunts.
Red hair – My grandmother had red hair, and so does my oldest daughter. In my blog post Beware the Ginger Vampire I write " If we look at science redheads are in actuality mutants. Red hair is a recessive trait, and that means their numbers are , for better or worse, decreasing….Red hair definitely means magick. Like extra nipples, tails, and birth cauls, red hair is one of those things that define you as extra special in a witchy way. "
A Caul – When a part of the birth sac comes out covering the baby during childbirth it is called a caul. This is not a common occurrence, and only occurs in fewer than 1 out of 80,000 births. According to Luna Luna magazine "The mythology surrounding caulbearers varies and it is often polarizing. According to some ancient groups, those born with the caul are blessed/kissed by an angel/destined for greatness. In Medieval times, babies born en caul might be considered witches and if they were not killed at birth, it was likely that they'd be later burned at a stake. Others believe that a caulbearer has a special relationship with water and can never drown. And some believe a caulbearer can never die period."

Two different colored eyes – The magick of two different colored eyes is seen in notables such as the Mila Kunis and the late David Bowie. Very often this is the result of a condition with the eyes. Nonetheless it is seen as a symbol of witchcraft. Those with two different colored eyes are said to be able to see into the Otherworld or the afterlife. In some Native American tribes this is called "ghost eyes," and can be found in both humans and animals.
What are the witch marks you have heard of ? Do you have any of them yourself ? I would love to hear about it in the comments below. And as always if you enjoy what you find here please like and share !