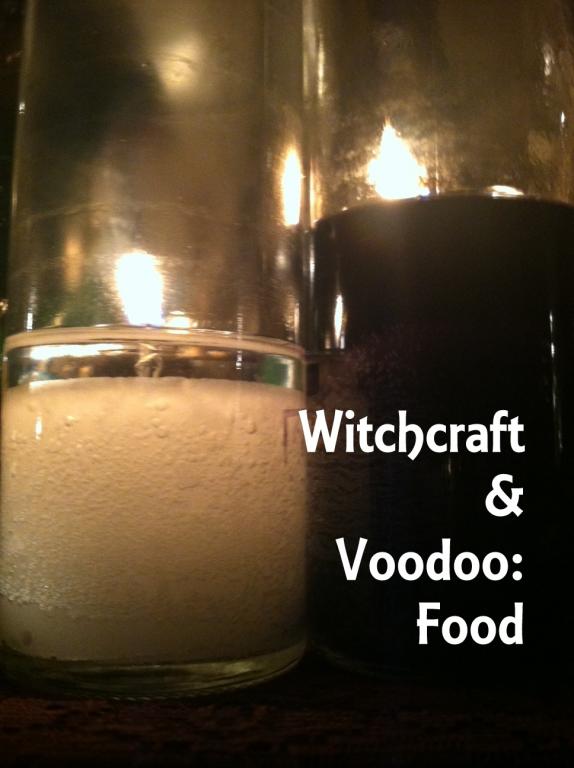 People eat three times a day or more, however the idea of sacred food is often lost. This time around on our youtube series Witchcraft & Voodoo my co-host Sable Aradia and I discuss food in our respective traditions. We began the ongoing video project discussing the similarities and differences between our respective traditions of Witchcraft & Voodoo in 2016. Since then we have discussed the important issues and questions such as : Deities, Money, Sex, Divination, Cultural Appropriation, and much more truth about these religions. Please watch this episode as we discuss everything from the logical way to slice an onion to crafting special offerings for rituals, feasts, and sabbats.
In this episode we also spend some time talking about our recommendations and other resources. Obviously, my sacred food discussion would not be complete without mentioning Jessica B. Harris. Regular readers of this blog know I am a big fan of hers and even reviewed her most recent work My Soul Looks Back. This delightful memoir " is a story of powerful ancestors and of food. Her descriptions warm my heart. and water my mouth, as she describes the New York city's old haunts like Angelina (where I celebrated my sweet 16) and Cafe Figaro (where I announced the coming of my oldest daughter Aria.) This is a memoir of racial pride and resistance told through stories and tastes like only Harris can tell. "
This video also includes information about using everyday herbs and spices, both in magickal spells and ritual recipes. Even common ingredients like cinnamon and rosemary can be used to heal, bless, and protect. What are your favorite magickal ingredients ? Please let us know in the comments section below.
Witchcraft & Voodoo : Sacred Food
A lot of time, effort, and work goes into this video series so please do us a favor and subscribe, like, and share so we can keep bringing them to you ! New episodes of Witchcraft & Voodoo premiere every other Monday, so stay tuned ! Many blessings, and good eating !