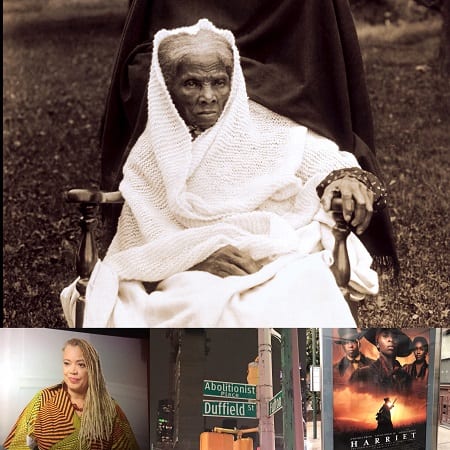 There is a lot of talk lately about Harriet Tubman and rightfully so. Some of it is surrounding Kasi Lemmon's film which has garnered both kudos and criticism since it's recent release. She has long been one of my favorite directors. It isn't easy being a black female filmmaker, I know because I am one. Her Eve's Bayou is one of the most magickal movies of all time. In this film she brings her unique magickal style that perfectly portrays Harriet Tubman's mystical messages from the divine.
Harriet however, is not without controversy. Some of the issue is with the choice of Cynthia Erivo, a British actress, to play the role. While for some the fact that a black woman was chosen was a step in the right direction, but it could and should have been an American. Others took issue at the inclusion of a Black Bounty hunter in the story. Then there is also the fact that there were several elements of the film that were wholly historically inaccurate. Hollywood is notorious for changing the truth in favor of what they believe to be artistic licence. It is sad that the film made these choices, and while there is nothing to be done about it now, I hope they make better decisions moving forward.
That said it was long overdue that another film be made about this icon. Harriet Tubman  was and is an inspiration foremother to so many of us. Her story needs to be told and remembered. My hope is that will turn more peoples  attention to this amazing woman.
For those wishing to discover more about the magick of Harriet Tubman I highly recommend Witchdoctor Utu's book. When it first premiered I wrote: "It not often that black history and magick are given the attention and respect they deserve. Conjuring Harriet "Mama Moses" Tubman and the Spirits of the Underground Railroad is an incredible work whose time has come. Witchdoctor Utu and I have been spiritual family for almost two decades. We have been together inside ritual and out, and I truly can't find enough wonderful things to say about him. His first book is stunning and not to be ignored."
As always if you have enjoyed what you read here please remember to like, comment, and share !