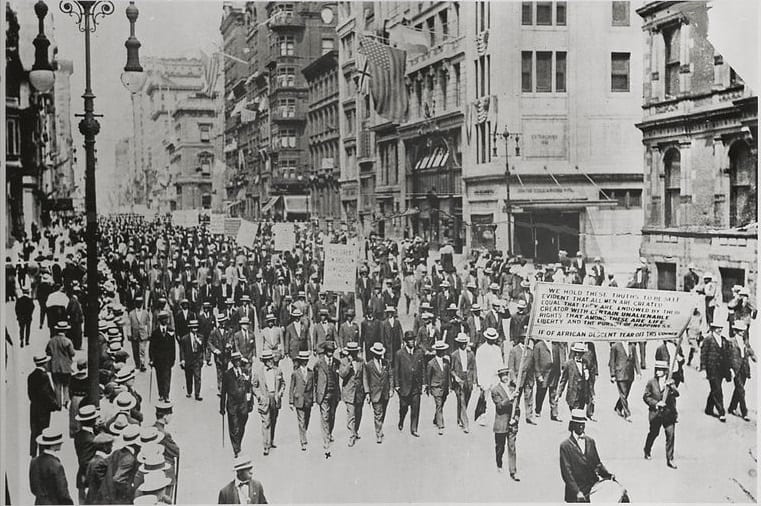 Listen to Black people ! It sounds simple but if I look around at allies and others as they conduct themselves during this Black Lives Matter revolution, I find it bears repeating.
How Not To Be An Ally
Writing about your own ally fatigue/personal experience is often another way of distracting from authentic Black voices. If you are doing this please try to consider how others may feel.
The same goes for sharing content about BLM and racial unrest from non-whites. Whenever I see this I wonder why individuals don't take the time or trouble to share similar content from Black folks. Are they too busy to literally lift a finger and share some different content?
Outrage and Guilt aren't helping anyone. Unfortunately racism and murder of black people by police are nothing new in America. Guilt means nothing without action. Maybe channel that outrage into educating yourself about history. How many really didn't know anything about Juneteenth? The Tulsa Massacre? What else don't you know ? And when you get that knowledge don't use it to whitesplain… ever.
A good ally is not one who expects Black people to help them with their own struggles as they relate to privilege. I recently had an individual request to add me to a group about racism, there were no Black people in the group. This individual has also written several "good ally" pieces with no black voice to be found. I look and see these shared thousands of times over and I scratch my head. Otherwise I would just scream and cry.
Posts to Review
There are 650 posts on this blog. If you want to support a Black writer consider starting with this list and continuing on to explore the rest of the Voodoo Universe.
Riots, Racism, Representation, and Reparations – First let me thank everyone who truly listened and responded to this post. You give me hope.
Ebonics, Entitlement, and the Embodiment of Racism– This was one of my best posts, but unfortunately it received very little attention. In the post I talk about a popular white New Orleans shop owner who was making fun of people using Black vernacular speech on her social media. The amount of privilege is extreme, and the ignorance is all hers. Please do your best to support Black store owners in New Orleans, and also your local communities.
Voodoo, Beyonce, Racism, and Resistance– Given the title of this post I could have written it yesterday instead of four years ago. So much and yet so little has changed since then. Here I talk about how my African-American Cookbook was censored for racial profiling, after have been promoted alongside pictures of lynching and Aunt Jemima. In case you haven't noticed I've been vocal about these things for years, it is my hope that someone will finally start listening now.
As always if you have enjoyed what you read here please remember to like, comment, and share !