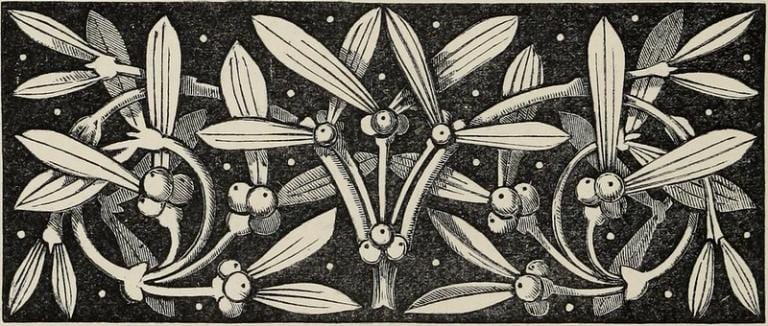 Yule means trees, fires, and mistletoe. The darkest night of the year is traditionally a time for magick and mystery. Mistletoe has always carried a high spiritual vibration. In nature, it grows attached to another plant, usually an oak or other hardwood tree. The plant gets all of it's nutrition from its host, and thusly became a symbol of interdependence. It is important to remember that this plant is poisonous, so use with caution.
Yule Love Mistletoe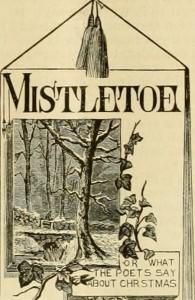 The connection between mistletoe and Yule season goes back quite some time. The Mistletoe Pages explain "The plant has had a special place in mid-winter customs for a very long time, and its use pre-dates Christianity. Indeed, despite its use at Christmas it is still considered to be a pagan plant by the Church and is often banned from Church decorations. "
Kiss Me
The practice of kissing under the plant is based in fertility magick. Scholars have traced its origins back to the early Roman festival of Saturnaila. In Victorian times when public kissing was prohibited, it was still okay to partake if you were around this plant.
Mistletoe Legends and Lore
A kiss shared under mistletoe is said to ensure lasting love
It is also hung in the home during the holidays for peace and protection
Customs in France say that this should be given as part of a New Year celebration
Folklore says that this herb will grow where lightning has struck
Some believe that the root word mistle is derived from the Germanic word for dung
The plant was particularly sacred to Druids, who were known to only pick it after a psychic vision
For more important information about the Yule season check out my posts on 10 Pagan DIY Gifts for Yule , and Frankincense and Myrrh: Magick of the Holidays. As always if you enjoy what you read here do me a favor and please remember to like, comment, and share.