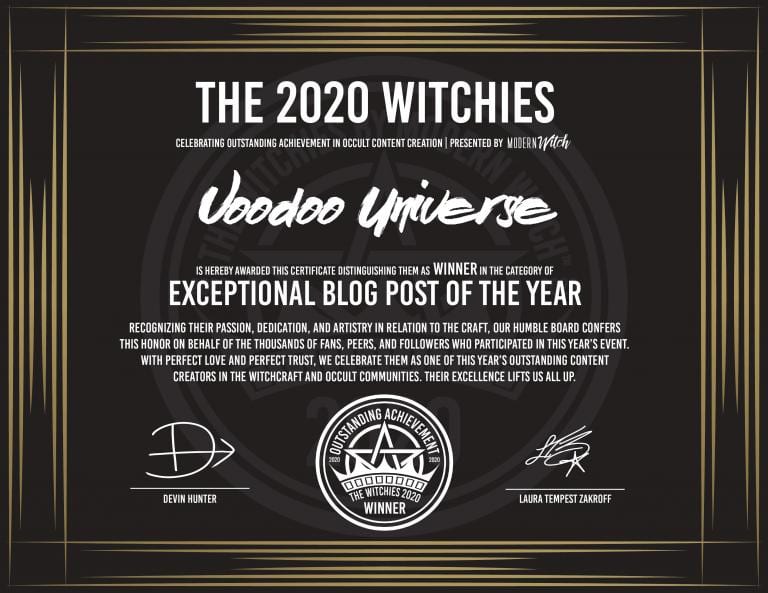 It has been a very busy year here at the Voodoo Universe blog. We've hit 666 posts on the blog ( Hail Satan … just kidding.) Fortunately we continue to be dedicated to providing accurate and respectful information about all the African Traditional Religions or ATRs. We managed to win outstanding blog post of the year (see above) for a piece that was very close to my heart " Riots, Racism, Representation, Rights, and Reparations … A Rant." So much of what I have seen in the community de-centers the voice of actual Black people like myself, so to win recognition for this was extra satisfying for me. Many thanks to Modern Witch, Devin Hunter, Laura Tempest Zakroff, and everyone who voted for me. If you haven't had the chance to read the post, I sincerely hope you do now.
The most popular post of the year however wasn't this award winning one but instead one on making Magickal Hand Sanitizer. I called it the magickal hand sanitizer recipe we may not want, but it looks like we're all going to need. Right after I published it I noticed that many witchy stores were making their own versions with Florida Water just like mine, but this post provides detailed instructions on making your own.
Another wildly popular post was one I wrote back in January called The Importance Of The Daily Tarot Pull. Here I discuss ways to help better understand your cards and navigate your life by pulling a card a day. Using tarot this way will help you prepare for the both joys and challenges each new day will hold.
One post I was particularly proud of was my Black Tarot Readers, Psychics, and Astrologers: A Resource Guide. This was well received both with views and the response I received in the Black community. I had wished for a guide like this, so I created one. It's by no means an exhaustive list, so look for an update on Voodoo Universe in the future. One thing that surprised me about this post was that it met with a serious amount of opposition, with privileged people questioning the need for such a list. Ultimately this blog is set up to educate and empower people so hopefully it is doing it's job.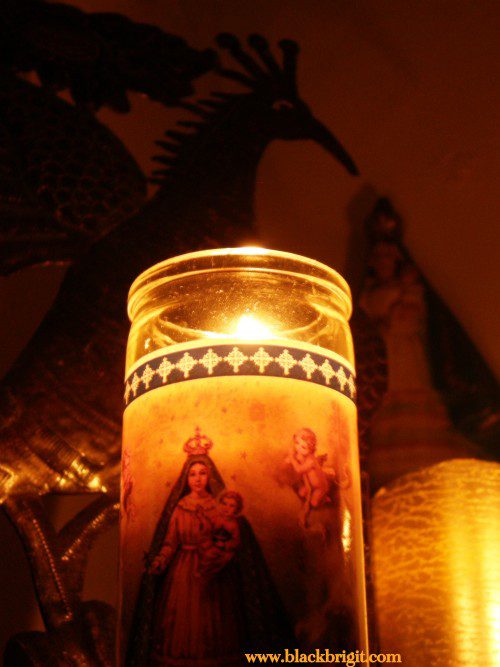 A sample chapter of my new bestselling book Orishas, Goddesses and Voodoo Queens debuted on Voodoo Universe and was one of the most read posts of the year. The Many Faces of Oshún talks about the myths and reality of this beautiful Orisha of love and money.
Over the years we've become the most popular Voodoo blog in the world. Voodoo Universe now has over 110,000 hits a year and counting and I'm grateful for each and every one of my readers. As always if you have enjoyed what you find here please continue to like, comment, and share on social media. Happy Holidaze !