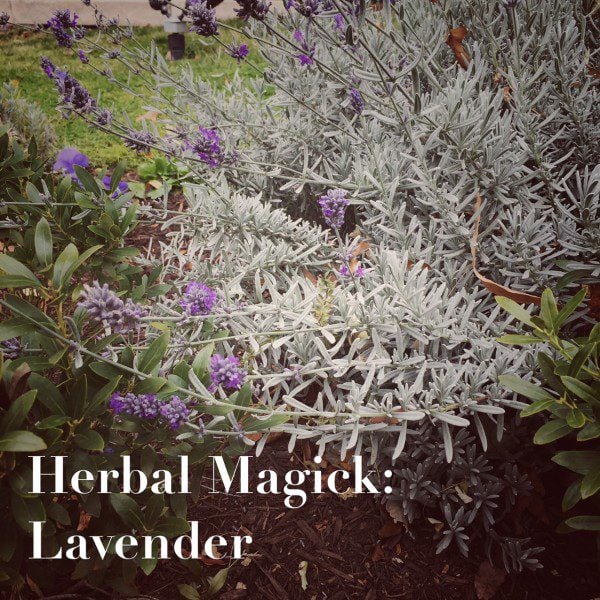 Powerful and purple the herb lavender is an all purpose powerhouse for your magick. It has many spiritual uses ranging from protection to peace, please see the list below.
Magickal uses for Lavender
protection
love
peace
sleep
prophetic dreams
good luck
healing
happiness
harmony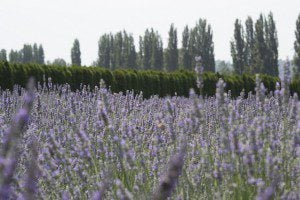 Lavendar can be added to gris-gris bags, baths, oils, and more to achieve your desired results. The herb is also great placed in dream pilows to aid in sleep. The website thesacredwillow.net says that "Lavender is a protective herb that helps ward off negative energies. It is said that wearing a sprig of Lavender on your shirt will ward off the evil eye and can also be used in a purifying bath or smudging ritual to clear negative energies."
Lavender has been popular for centuries if not millennia. It is even said that Adam and Eve take the herb with them as they leave the Garden of Eden. In Brazilian Candomble Lavender is a common offering for all the Orisha, or sacred forces. The Gods and Goddesses associated with lavender are : Circe (The Goddess of Magic,) Brighid (Goddess of Inspiration,) Hecate (Goddess of the Crossroads,) Cernunnos (God of Fertility,) to name a few.
Even great literature has a love affair with lavender. Everyone from Shakespeare to Alice Walker has written about this magical plant. The legendary Mark Twain said "Forgiveness is the smell that lavender gives out when you tread on it." But it isn't just a thing of the past either, both Courteney Cox and Demi Lovato have extolled it's beauty benefits. It's seems there is almost nothing this great little plant can't do. What do you use this purple beauty for? I'd love to hear in the comments below.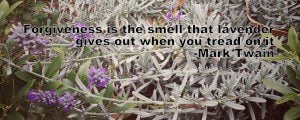 This post is part of the Herbal Magick series if you have liked what you read here please check out the other posts in this collection and remember to like, follow, and share.