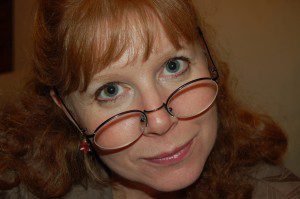 My husband told me this morning, "You are missing the caution button. Somehow, you didn't get it. You just dive in." I confess. It's true. In my maturity, I am not as foolish as I have been, but one example of my "leapingly intuitive" nature (as Bruce has described it) is that I leap into languages, fully willing to make a fool of myself and knowing that I will. And so it is. I am leaping into French. I thought I'd invite readers along. I find that if I know a story well, I can learn vocabulary easily when I hear it in translation. Here's one of the ways I'm doing this. I am learning the Jane James story in French. John Ternieden, who served a Mormon mission to the DR-Congo, translated and recorded it for me, and I have listened to it multiple times. I will be completely focused on French during the entire flight time (about 24 hours starting on August 17th), and obviously during the day's layover in Paris. If enough people request it, I'll even record myself telling this story en Francais. But don't expect me to spell it correctly yet.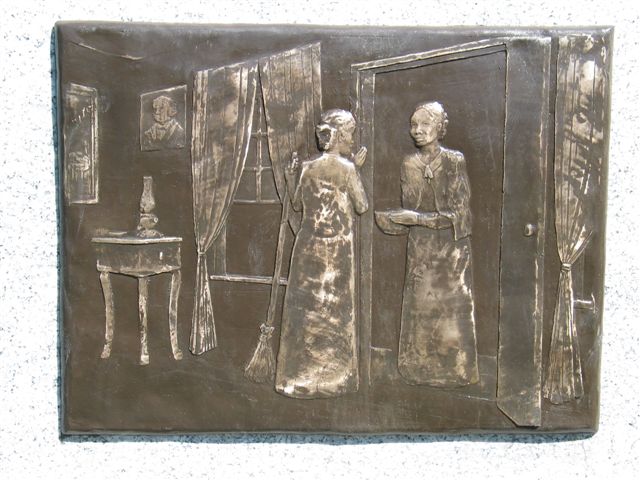 Un an après mon baptême, j'ai commencé pour Nauvoo avec ma famille. Nous sommes partis de Wilton, Connecticut, et avons voyagé par canal à Buffalo, New York. Nous devions aller à Columbus, Ohio avant que nos tarifs ne devaient être collectés, mais on a insisté pour avoir l'argent à Buffalo et on a refusé de nous prendre plus loin. Donc, nous avons quitté le bateau et nous nous sommes mis en route à pied pour parcourir une distance de plus de huit cent miles (mille deux cents kilomètres).
Nous avons marché jusqu'à ce que nos chaussure étaient éculé, et nos pieds sont devenus douloureux et ont fissuré ouvert et saignaient, laissant des empreintes de sang que vous pouvez voir sur le sol. Nous nous sommes arrêtés et unis dans la prière au Seigneur; nous avons demandé à Dieu le Père Céleste de guérir nos pieds. Nos prières ont été exaucées et nos pieds étaient guéris sans délai.
Quand nous sommes arrivés à Peoria, Illinois, les autorités ont menacé de nous mettre en prison pour obtenir nos papiers de liberté. Au début, nous n'avions aucune idée dont ils parlaient, car nous n'étions jamais des esclaves, mais il a décidé de nous laisser partir. Donc, nous avons voyagé jusqu'à nous sommes arrivés à une rivière, et comme il n'y avait pas de pont, nous avons marché directement dans le ruisseau. Quand nous sommes arrivés au milieu, l'eau était jusqu'au cou, mais nous avons traversé en toute sécurité. Puis, il est devenu si sombre que nous pouvions à peine voir nos mains devant nous, mais nous pouvions voire une lumières dans la distance, donc nous sommes allés vers elle. Nous avons découvert que c'était une vieille cabane en rondins. C'est ici que nous avons passé la nuit. Le lendemain, nous avons marché une grande distance, et avons passé cette nuit-là dans une forêt, en plein air.
Le gel tombait sur nous en abondance, comme si c'était une légère baisse de la neige. Nous nous sommes levés tôt, et avons recommencé notre marche à travers ce gel avec nos pieds nus, jusqu'à ce que le soleil s'est levé et a fondu toute le gel. Mais, nous sommes allés sur notre chemin en réjouissant, chantants des cantiques, et remerciant Dieu pour son infini bonté et miséricorde envers nous-en nous bénissant comme il l'avait, nous protégeant du tout mal, répondant à nos prières, et soignant nos pieds.
Nous sommes maintenant arrivés à notre havre de repos destiné: Nauvoo la belle! Quand nous l'avons trouvé, Emma se tenait dans la porte, et elle a dit gentiment, "Entrez-y, Entrez-y"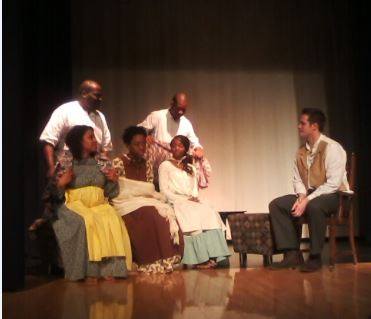 Le matin que mes gens sont parties pour aller au travail, je me suis examinée, revêtue des deux seules pièces que je possédais- [et] je me suis assise et j'ai pleuré. Frère Joseph Smith est entré dans la chambre, et comme toujours, a dit, Bonjour. Mais, tu ne pleures pas, non?" "Oui monsieur. Les gens sont tous partis, et leurs ont trouvé des maisons, et moi, je n'en ai pas." Il a dit, "Mais si, tu en as. Tu as une maison ici, si tu la veux. Ne pleure pas; on se tari les larmes ici." J'ai dit, "J'ai perdu ma valise et tous mes vêtement," Il m'a demandé comment je les avais perdu. Je lui ai dit que je les ai remis dans le soin de Charles Wesley Wandell et lui a payé, mais il les a perdu. Frère Joseph a dit, "Ne pleure pas. Tu auras ta valise et tes vêtements." Frères Joseph est sortie and a amené Sœur Emma et lui a dit, " Sœur Emma, voici une fille qui dit qu'elle n'a pas de foyer. N'as-tu pas une maison pour elle?" Mais oui, si elle en veut." Il a dit, "Oui, elle en veut."
Peu de temps après, ils ont divisé la maison et je suis allée à ma mère. Il n'y avait pas beaucoup de travail à cause des persécutions, et j'ai vu Frère Joseph et lui ai demandé si je dois aller à Burlington et prendre ma sœur Angeline avec moi. Il a dit, "Oui. Allez-y et soyez des bonnes filles, et souvenez-vous de votre profession de foi en l'Évangile éternelle, et le Seigneur vous bénirez." Nous sommes allées et ont duré trois semaine avant de retourner à Nauvoo. C'est durant cette période que le prophète Joseph et son frère Hyrum ont été martyrisés. Je n'oublierai jamais ces temps d'angoisse et tristesse.
Mon mari, Isaac James, a travaillé pour Frère Brigham, et nous progressions splendidement en accumulant des chevaux, vaches, bœufs, brebis et poulets en abondance. Je tisser tout le tissu pour les vêtements de ma famille pour un an ou deux, et nous étions dans un état florissante – jusqu'à ce que les sauterelles et les grillons sont arrivés, amenant la destruction n'importe où ils allaient, mettant nos cultures à terre, retirant les arbres de tous leurs feuilles et fruits, apportant la pauvreté et la désolation partout dans cette belle vallée. Il n'était pas alors comme il est maintenant.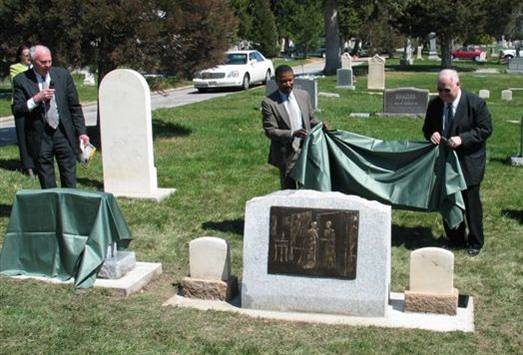 Oh comme j'ai souffert du froid et de la faim, et le vif de tout était d'entendre mes petits, criant pour le pain, and je n'avais rien a leurs donné; mais en tout, le Seigneur était avec nous, et nous a donné la grâce et de la foi pour tout endurer.
Je suis maintenant âgée de plus de quatre-vingts ans et je suis presque aveugle, ce qui est une grande épreuve à moi. Il s'agit de la plus grande épreuve que je n'ai jamais dû supporter, mais j'espère que ma vue me sera épargnée– pauvre comme elle est, pour que je puisse assister à l'église et aller au temple pour travailler davantage pour mes morts.
J'ai vu mon mari et tous mes enfants, sauf deux, posés dans la tombe silencieuse. Mais le Seigneur me protège et prend soin de moi dans mon état faible. Et je tiens à dire ici que ma foi dans l'Évangile de Jésus-Christ des Saint des Derniers Jours est aussi forte aujourd'hui, non, si possible, plus forte, qu'elle n'y était le jour de mon baptême. Je paie mes dimes and mes offrandes, je garde la Parole de Sagesse. Je me couche tôt et je me lève tôt. Je fais des efforts, malgré mes faiblesses, d'être le bon exemple à tous. Ceci et une esquisse concise mais vraie de ma vie et mes expériences.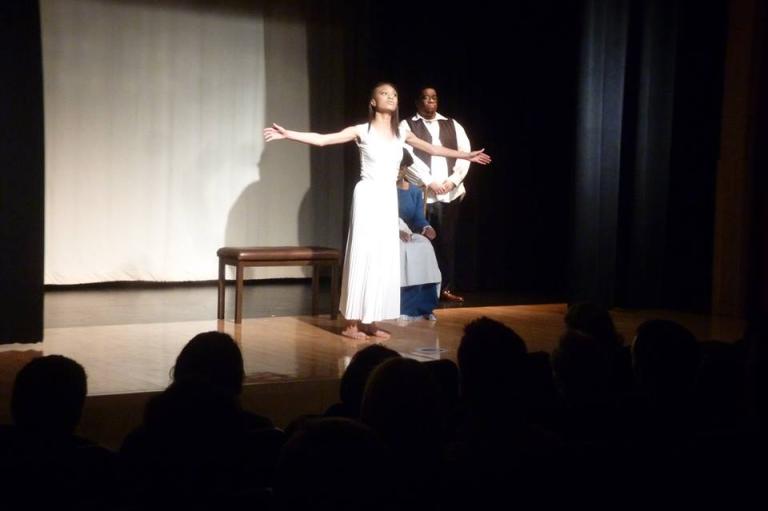 Votre amie dans la vérité
Jane Elizabeth James