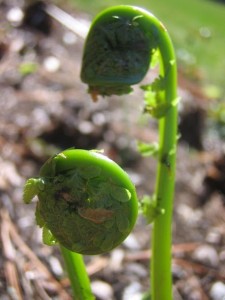 By Wendy Murray
Dear Friends and Readers,
I have been on hiatus from posting and it has been time well spent, though I apologize for the prolonged and unexplained absence from Poets & Lunatics. In the upcoming year I will be writing, as I have tried to in the past, about issues that highlight the complicated humanness with which we tangle while at the same time trying to remain people of authentic faith.
I have spent these months in transition, being on the road most of the summer to be followed by a major move to a new part of the country in the early fall. It has been a tumultuous time and an exhausting one (which, in part accounts for the needed hiatus). But the time has also rendered me more focus and clarity on matters of faith and life and my work, all of which will be highlighted here in due course.
These are some of the lessons I've learned this year:
1. Don't judge people, especially based upon fleeting circumstance. In the age of Twitter and other social media, I continue to be alarmed at the speed with which a mis-step can derail someone's entire career. Who of us hasn't messed up? Let us resolve to be more grace-filled and not operate from knee-jerking judgmentalism.
2. Slow down when you need to, but try to keep going. The times in which we live are enough to take the soul out of anybody. This is especially true of those, like myself, who make a living (or try to) from an on-line venue. It can be crushing and indeed sometimes we are crushed. This, in part, is why I needed a hiatus. It is also why I have felt ready to return to the venue.
3.
Don't shrink back from growing, learning and changing
. This is especially true in the Christian community: we sometimes stiffen our posture in the face of changing times and the associated challenges. It is helpful to remind ourselves that the one we (seek to) represent is Jesus. His way of loving and interacting is our mandate.
4. Be kind. The holidays always magnify the outer reaches of any given person's soul struggle. Many silent tears are shed. In this fast and difficult world full of reminders of loss, bombardments, false promises and impossible standards, let us take one another by the hand. God knows all things. And He is kind. Let us not presume to know. Let us be like God, be kind.
5. Ask for help when you need it. Who of us can go it alone? God uses simple moments in every-day life to help and he does it through people. Reach out to them.
By way of a closing thought, I am working a few book projects this-coming year and will be grateful for feedback and insight from my readers as I progress in their developement. I am grateful for your sensibilities. Also, I hope you will check out the eMagazine I curate, which has a focus on writing, writers, art, creators and the place of faith. Thanks for your interest and support.
Happy to be back. And Happy New Year!