There's nothing quite like an impromptu witchy road trip. When days go by, and adventure seems far away, it is quite the gift to be offered a chance to go away and experience the world. Ever have that happen? When everything aligns, the journey proceeds smoothly, and time seems to expand like a magic rubber band, so that you fit in so many things that a regular twenty-four hour period seems to contain multitudes?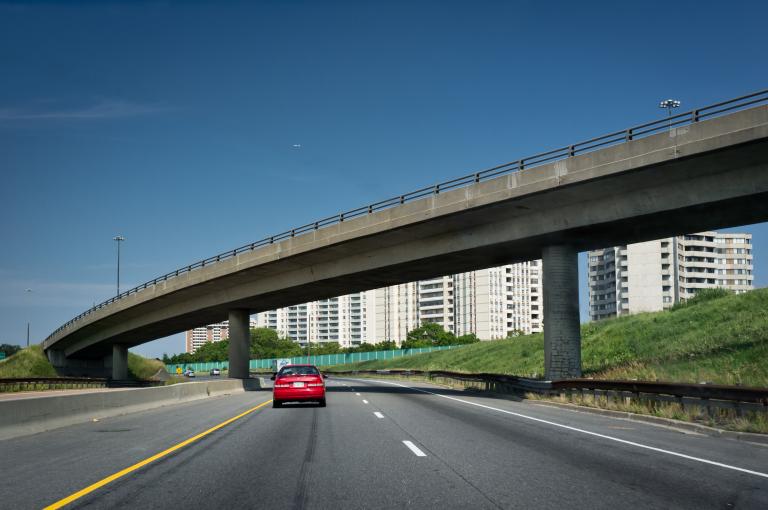 On the way back from the Mystic South conference in July, the delightful Byron Ballard mentioned that she would be heading to Cleveland to present an award at the International Pagan Music Association Awards. Lots of travel is usually part of her year, and my ears perked up. Cleveland? That's where the Buckland Museum of Witchcraft & Magick is located, along with The Christmas Story House. That house has been a pilgrimage in the making for me since the movie first came out. Not for the Christmas part, but for the house, the story and the family. More on that later. I offered to accompany her, help break up the monotony of the trip, and go on an adventure. So off we went.
Driving through several states, the beauty of the landscape ebbed and flowed like our conversation. There's something magical about diving deep into conversation about all the things that matter to you as part of a community. Magical practices were discussed, the importance of doing the work, and our own spiritual journeys.
The majesty of the mountain landscape left us both delighted, as well as a previously unknown affinity for industrial environments. One of the many joys of traveling for me is getting energized by different vistas and places. Driving through a few states with a varied topography grounded and centered me in its own delightful way, and I was happy to walk barefoot in the grass as much as I could. Seeing the industrial parts of a city reminded me of my own childhood in New York City, and brought me joy. I find them starkly beautiful, those environments. Teeming with life, re-purposed, or ghostly with memories past and long gone, they all intrigue me.
What was so witchy about our road trip? We discussed writing, our devotion to Brigid, swapped stories and met people from different areas. The music awards were held at Cleveland Pagan Pride, which was a really well put-together event. It was held in a park in the center of a town called Bedford, east of Cleveland. I always rejoice in the feeling of being around "my people", that feeling of home, that feeling of belonging and peace that happens when I'm around like-minded people. Being a solitary practitioner, it is a joy to be in a crowd of people singing "We All Come From the Goddess", browsing through vendor stalls, listening to music under a canopy of trees. The element of nature, good food, good cheer and a beautiful late summer day is magical indeed.
I love learning about how other people practice and had an in-depth conversation about a healing method that a fellow Celtic practitioner had bestowed on him during a meditation with his deity. Working in the healing arts myself, I was intrigued to learn more, and plan to learn the method myself at a workshop I am hoping to arrange. Meeting people from different areas of the country is also a lovely bonus of a witchy road trip, as Pagans are among the friendliest community I have ever met, with offers of places to stay and future visits planned.
Other things I enjoyed:
Books and Tarot: Long book discussions, author chat, tarot decks discussed, readings exchanged, and much banter was also part of the evenings. I learn so much from other people reading cards, new spreads, interpretations, and the always present, "I know…" That feeling you get when you receive a reading, and it tells you what you know deep in your bones already. Always a joy.
The food: The smell of funnel cakes wafted through the air of the Cleveland Pagan Pride, but in the end, we opted for sweet potato pie and sandwiches named after battleships. We had Mexican food one night with a hot sauce that burned and satisfied, along with much discussion of other Pagan events and happenings in different areas. Pagans are among the most hard-working people I know, juggling day jobs with creative work, vending, and organizing events. It is awe-inspiring and humbling.
Bugles: I would be remiss if I didn't mention this staple, because no trip now begins without me putting the Bugle Witch fingers on, and meditatively munching while the world's ills are discussed.
The people: People are friendly and get along, laugh and comment on each other's attire or meals. Despite what the media would have you believe, we all do care for each other in this world. The desk clerk at the hotel was hobbling on one foot while the other was in a cast, trying to vacuum clean the carpets in the lobby. One person after another offered to help, a rainbow of personalities and nationalities and people genuinely cared. As we checked out, I asked how long recovery was, and she said six months, as she had been shot in the foot. Her reality shocked me into silence, and I added her to the healing altar at the shop, with much admiration for her, as she was so matter-of-fact, cheerful and determined. She remains in my thoughts and intentions.
The memories: I have so many memories of this quick trip, with some visits to some magical places. I will discuss more in future posts, but in the meantime, I leave you with this: "Why do you go away? So that you can come back. So that you can see the place you came from with new eyes and extra colors. And the people there see you differently, too. Coming back to where you started is not the same as never leaving." ~Terry Pratchett