I previously wrote about the joys of being on a witchy road trip to Cleveland, Ohio. The highlight of that trip was the sweet, familiar feeling you get when you are in the midst of "your people". You know that feeling? Where you feel centered, grounded, and completely comfortable in your own skin. No one notices if your hair is green, or if you are wearing a pentacle, have tattoos, or anything else. Everyone else is too busy having a good time. Luckily for me, I felt that during my adventures in Cleveland, so this is a bit of a travelogue of the venues I encountered.
Buckland Museum of Witchcraft & Magick: Raymond Buckland began his collection in 1966, after visiting Gerald Gardner on the Isle of Man. Inspired by what he saw, Raymond began collecting items himself. To be perfectly honest, I visited this lovely museum not knowing much beyond the basics of Raymond Buckland. To find out that he lived in Long Island, considering that I grew up in NYC myself, was a lovely surprise. Not only that, but he opened his museum in New York City from 1966-1976, which was partially during the time that I lived there. So close, yet so far. Walking in, you are greeted in the gift shop area, and once your ticked it purchased, you head back into a large room beautifully arranged with items. A tour guide is nearby to answer questions and give a brief overview. I was most intrigued by Gerald Gardner's besom, which was suspended from the ceiling. I could feel the energy from it, and I kept looking at it from different vantage points as I wandered around the room. The tour guide had mentioned it sometimes moves at random times, but it didn't happen while I was there. There were many items to look at, from chalices to athames to vintage tarot decks. Each section was beautifully arranged, and kept your attention for a while. On one wall was a photography exhibit of "William Mortensen's Witches", beautiful black and white fantasy photographs of witches. Mortensen was a still photographer, costumer and mask maker in the early days of film and he worked with directors such as Cecil B. DeMille and Tod Browning. He was given an entire floor of a costume company to work in, so he pursued his interest in witchcraft (which began when he saw the 1922 film "Haxan: Witchcraft Through the Ages"). Looking back at the room, you can appreciate the journey you take from the entrance to the end. From what I've been told, it's only part of the collection, and one day, all the items will be together in one space. It's a satisfying feeling to feel the history and connection of a museum such as this, and I highly recommend a visit if you are ever in the area.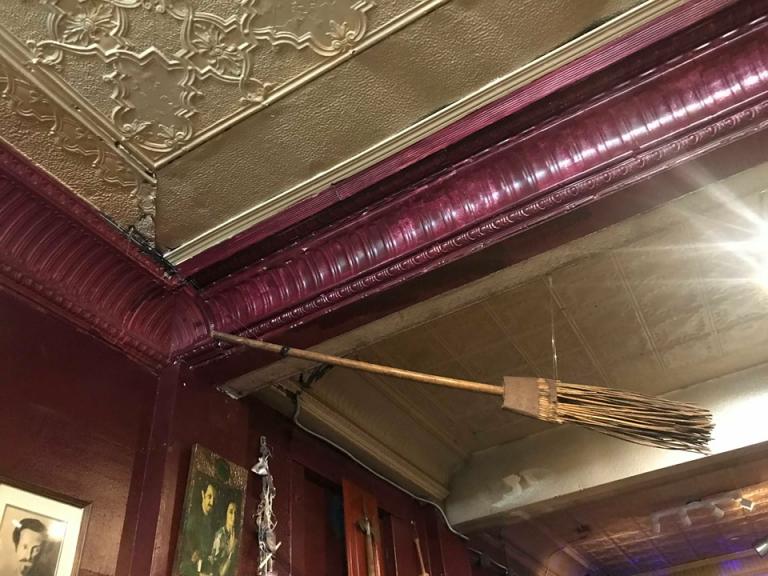 Cleveland Pagan Pride: Luckily for me, I was able to attend the 10th Anniversary of this event. The theme was "Decade of Diversity", and it is certainly a welcoming and diverse event. The entrance fee was two non-perishable food items for the Southeast Clergy Food Bank, and from that weekend, over 2,000 pounds of food was delivered. Set in a beautiful park in the eastern part of Cleveland known as Bedford, the location was soothing and leafy. Many green trees and monuments were landmarks throughout the venue, with a tall soldier statue in the middle (in honor of Antietam) as a central circle, with walkways radiating from there in a wheel spoke pattern, which I loved, as it reminded me of the Wheel of the Year. Many vendors participated with the usual wares of crystals, herbs, books, and ritual items. A few food trucks, the wafting of funnel cake aroma, and ice cream stands rounded out the food options, with a welcoming and cozy diner nearby. One of the highlights was the presentation of the International Pagan Music Association awards, given to Brian Henke, Burning Sage and Gina LaMonte. Musical performances by Brian Henke and Burning Sage followed, with the music wending its magic throughout the venue while the trees were a shady canopy overhead. Looking around, I saw so many happy people, families, individuals, couples and groups of friends. There was a calm, happy hum, and a sense of community, even though I wasn't from the area. Everyone I met, from vendors, to musicians, to participants were friendly and welcoming. The festival runs two days, and I definitely hope to attend again, as it really is a beautiful venue, with workshops, music, books, and more.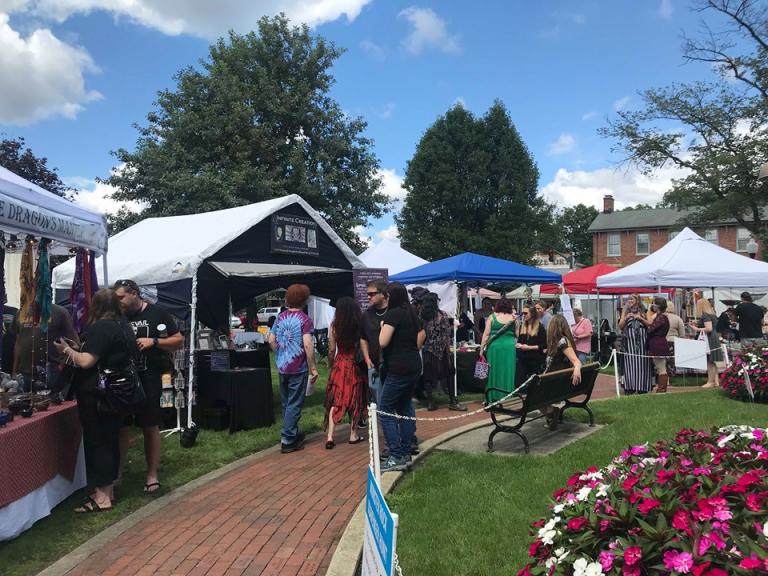 A Christmas Story House: You may not think of the movie "A Christmas Story" as particularly related to anything witchy. but Ralphie's manifesting of an Official Red Ryder carbine action two-hundred shot range model air rifle is pretty much magical to me. Being a long-time fan of the both the author Jean Shepherd, and of the movie based upon his books, since it came out in 1983 (way before the 24 hour marathons made it wildly popular) it was part of my early manifesting as well, as I wanted a similar house and two boys, and yes, I ended up with both. Being in the house that the movie was filmed in, and even in the backyard was truly magical for me. I event slipped out of my shoes to walk on the grass in the backyard, for a quick grounding and centering, because I was truly transported while there.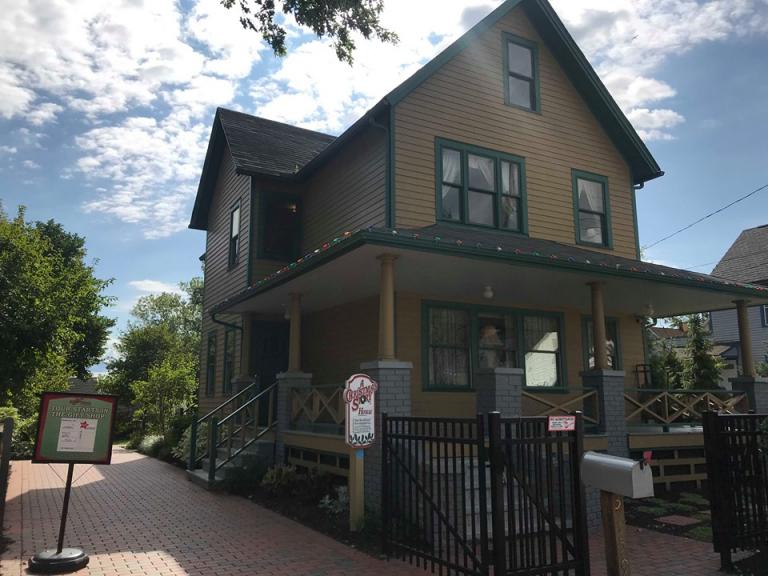 So there you have it, the three magical parts of my recent road trip (notice the magical number of three was involved). I hope you enjoyed my little travelogue, and that you are inspired to venture out on a journey yourself. Connecting with fellow witches and pagans is truly worth experiencing, as well as enriching, and satisfying. It helps on those days where you may feel alone, not particularly interested in doing any sort of ritual, or overwhelmed at the state of the world. Another Terry Pratchett quote to end this journey: "..all this travelling and seeing things is fine but there's also a lot of fun to be had in having been. You know, sticking all your pictures in a book and remembering things."