Are you one of those people who waits until the last minute to prepare for everything? (I am raising my hand here). Preparation for anything nowadays sounds overwhelming and time consuming, but as we all know logically: preparation helps make things easier in the long run. October and Samhain are no different.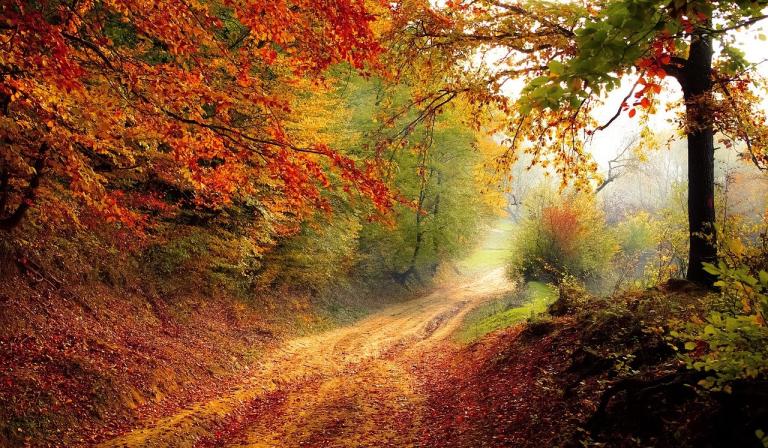 Preparation for October and Samhain may feel like a no-brainer. You get some decorations, you plan for events with friends (if any, in this second year of COVID) and enjoy. Right? Right?! If there is anything this past year and a half has taught me, taking time for some introspection and (that dreaded word), preparation is the key to a fulfilling October and Samhain.
Samhain is not only the final turn of the Wheel of the Year, it ushers in the shorter days and longer nights that are part of the final few months of the calendar year. If you are living with and following the Wheel of the Year, Samhain is the end of the witches' year, so November should technically feel like January, shouldn't it? Time for a reset and some quiet? Of course, it may not, what with the calendar holidays of Thanksgiving, Christmas and other celebrations.
No matter what you celebrate and how, I urge you to take some time in the last few weeks of September to prepare. Slow down and go inward, envision what you want your Samhain to be like, and prepare. Not sure how to begin? A few ideas to get you started are below. Use them as a springboard to prepare you for your own Samhain season.
Recognize the time ahead of you Get a calendar out, and look at the days between now and Samhain. How would you like them filled? With lots of events and with people, or solitary and contemplative? Perhaps a mix is more your speed. Don't feel as if you have to fill every day with huge events, but make time for activities that bring you joy. Plan for some time in nature, a few evenings of homemade soups, a few hours to declutter a closet, book reading, whatever you would really like to experience. Block off time for yourself, check into local activities you'd like to attend, or begin a project you've been putting off for a while.
Honor your ancestors Always make time for your ancestors, especially during this season. Go through photographs for your ancestor altar, start gathering candles, and think about ways you can honor them during Samhain. Maybe you'd like to prepare a meal that your grandmother always made, or you'd like to learn a skill that your ancestors knew, yet you haven't learned yet. Share family stories, take the month to note daily what you're grateful about in your life (your life is the result of the love of your ancestors), or simply light a candle in front of a favorite ancestor photograph. If for whatever reason you are not comfortable with your ancestor, visit a local cemetery and honor a grave that looks a bit neglected. A simple visit in quiet contemplation there is a lovely way to honor those who are no longer with us.
Self-care Some people roll their eyes at the term, but it is important to take time for yourself, too. Include plenty of daily shielding and grounding, along with some solid, quality time for yourself doing things that make you happy. If you're not sure what that is, this is a great time to figure it out. Maybe bubble baths and a new haircut are not your thing, but a pedicure or massage is more your speed. Only you know what your self-care looks like, so honor yourself by making sure you get time to do so.
Amp up your protection All sorts of things are flying around this time of year, not to mention the general angst, fear and anger that is ever-present nowadays. Protect yourself and your home, first and foremost. A good sweep throughout your home can change up the energy, sprinkling a bit of salt or Florida water on your threshold might work wonders. For yourself, invest in hematite and tourmaline, whether in raw form or in jewelry. If you honor a deity, ask for their protection, along with asking your ancestors to keep you all safe.
Start going inward Some people like to start a social media fast, or change up their eating habits. Perhaps your morning routine can include a bit of introspective time, or you write in a journal before bed-time. Whichever method you choose, begin by setting aside some time for going inward. Be your own best friend and favorite company by spending time by yourself. Muse over patterns you have in your life or in relationships, and see where some tweaks or changes are needed. This is the time we should be going inward, to prepare for the winter days ahead.
However you choose to spend the coming weeks, know that each and every action you take will help deepen your Samhain season experience. Enjoy Samhain as a season, and may yours be filled with a cornucopia of all good things for you.