Witches celebrate the Sabbat of Litha just as we enter the zodiac sign of Cancer, or around June 20-22. This longest day of the year is known as the Summer Solstice in the Northern Hemisphere. Because this day initiates the summer season, it is considered a Lesser or Quarter Sabbat. For the exact astrological date of Litha this year, check out this awesome site: https://www.archaeoastronomy.com/.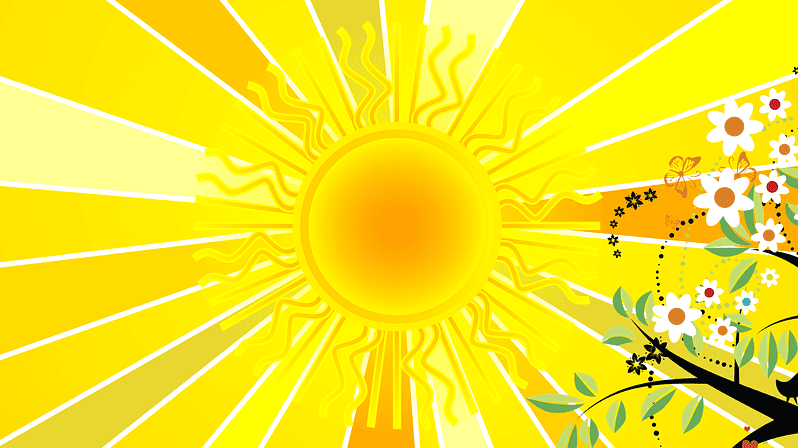 From my favorite Litha Ritual that I posted below, this is the spiritual intent of the auspicious day to me.
The Wheel of the year turns on. We are gathered on this sacred eve to celebrate the summer solstice.  The earth is a riot of vitality. Just as the fruits grow on the vine, the womb of the mother goddess quickens with child.  The seeds of The Great Work we planted at Imbolc, continue to grow. The sun reaches his zenith, shining brightly through his strongest, longest day.   

But today is an out-of-balanced light that casts harsh shadows.  The Oak king falls to the Holly King. As the sun slips over the horizon, so do we also turn towards the darkening half of the year.  We celebrate our personal zeniths–as well as our shadows. Read on

Following, you'll find an index of articles I've written, with ideas for rituals and spells, with potions and pot-luck recipes perfect for Litha, plus a few tales of summers past for your entertainment. Just click the images to open the articles.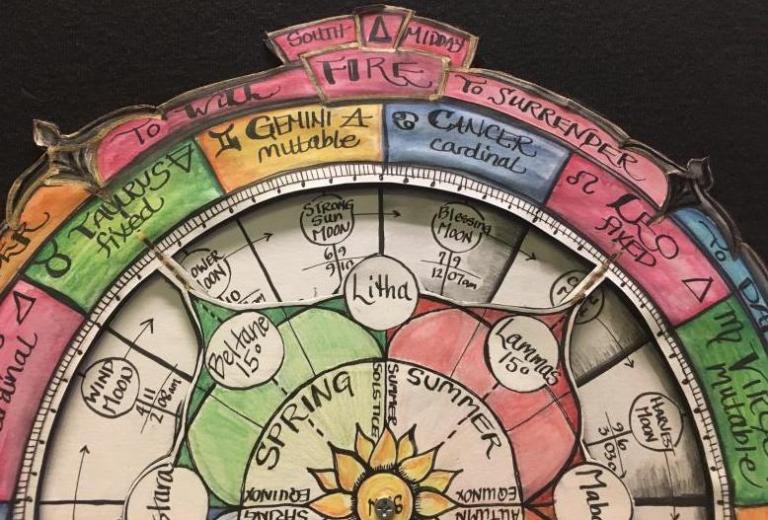 Rituals for Litha
Litha Ritual for One: Solar Potion Recipe for Fortune, Success and Prosperity
This Litha ritual for the solitary witch creates a solar potion. A potion is a liquid preparation of herbs, fruits and spirits that is blended for a specific magickal purpose. Through it's creation, we provide a conduit through which the attributes of several spiritual allies may be physically imbibed – meaning, you can drink this delicious brew, and let it nourish you and the Great Work of Magick, on all levels. Link to Article.
Litha Ritual for One: Solar Potion Recipe for Fortune, Success and Prosperity
Solitary Rites: Spell for the Magus: I am the Magick
While not technically a Litha Ritual, this personal spell-work is ideally performed while timed to the strength of the Sun. This ritual creates a spell pouch whose purpose is to awaken your connection to the vast source of power that is the Universe already flowing within you. You then carry the pouch as you continue your explorations in Magick. From the outside, it may look like a few simple affirmations with wishes made on bits of stone and leaf, but the end result is the acceptance of your own phenomenal powers. Link to Article.
Rites for Groups and Covens: Litha Ritual of Highlight and Shadow
As we begin preparations for our sabbat celebrations, I offer for your consideration this Litha ritual with techniques to engage all the celebrants as contributors, regardless of their previous witching experience. The focus is on balancing the highlights of our lives, with praise for our successes and the building of healthy ego. Then turning to see the long shadows cast from this high sun into the future, and releasing the unhealthy ego-attachments to those successes, that may hinder us from even greater achievements. Link to article.
Recipes for Summer Pot-lucks
Litha Rainbow Salad
I so crave fresh flavors and brightly colored veggies from the farmer's market once summer dawns. This dish emerged from one of my mad-kitchen-witchery experiments and is a variation on a theme that began with traditional tabbouleh flavors, and so is still nicely paired with other middle-eastern dishes like hummus and pita bread, and slow-roasted lamb…mmm…lamb…my favorite! Link to Article
Summer Spinach Quiche
This recipe for a spinach quiche is pretty easy to make, and great for summer picnics and potlucks because they can be made in advance and transport easily. They are just as delicious at room temperature, and even better the second day, after a night in the refrigerator.  I like this dish in the summer for any meal of the day! Link to Article
Yin and Yang Chocolate Cake Recipes
I enjoy making healthy, wholesome food. Really I do….most of the time. There is a time for granola and then there is a time when we let them eat cake. These two chocolate cake recipes are nourishing in different ways…they feed the soul with richness and indulgence because life is meant to be enjoyed. Link to Article
Witchin' in the Kitchen: Yin and Yang Chocolate Cake Recipes
Tales of Solstices Past
Under the Love Spell of Ocracoke Island
Ocracoke island is the most magickal, spiritually vibrant nexus of beachy delight I've ever found…well, in my neck of the woods, anyway. The island vibe is other-worldly, wrapped in shoreline on all sides, held in the balance of land, sea and sky. Magick happens every time I return, and in the story I relate about this visit, it was especially powerful.
As it happens, this is my most favorite thing I've ever written. Which is likely why it is also the least read thing I've ever written. Do me a favor and go check this one out at least, as there is some cool witchy lore and a love spell uncovered here…and herons.
Summer Solstice on Top of the World
I spent my Summer Solstice day in 2018 on an adventure on top of the world in Colorado. The sabbat held many inspirational sights, and insightful lessons; it began with a dream come true, and ended with a contract that sends my witching life along a new trajectory.
However you celebrate our longest day of the year, I do hope it finds you happy, healthy and enjoying life!
~Heron Michelle