Happy Love Day! Day 54 of 90 straight days of hot yoga at Moksha Yoga LA and our teacher Matt was really cool, strong with the poses, and funny.  I learned quite a bit about myself and my practice. On the way to practice I was aware of my inner dialogue, and then an image of Mountain pose came into my mind.  As I became more aware of my body, I noticed that the voice in my head  was nagging at me and  I was being sucked into the nonsense; again an image of Mountain pose came forward, and the voice got louder, and my shoulders were forward, and lowering, my whole front body was folding inward, as though I was being defeated.  Again a picture of Mountain pose came in, I decided to follow the image.  As I walked I brought my shoulders back and down, so my shoulder blades were resting behind the heart, this gently brought my heart up and out, with my heart expressing, my chin dropped slightly, allowing my neck to lengthen up, and guess what? No more inner dialogue. Done. I feel like I pulled myself out of the lower abyss and into the higher planes.
So when class started Matt our teacher told us of the image of Ganesh the elephant and that in some pictures Ganesh has a hook in his right hand. We are Ganesh, and we take the hook in yoga which is life and poke at life and engage it. Which is what I discovered I did on my walk over. So I decided that in my practice today, I would keep my heart open, like on my walk, and if my mind chatter started up, use that as a reminder to relax my shoulders and heart, and lengthen my neck.  It was wonderful, this idea really helped me understand the need to pull in the stomach and then up in poses, it allowed my heart to drive.  Matt our teacher reminded us after class to "poke life".
I learned the importance in class from Matt explaining about pulling the stomach in and up. It sounds simple, but life is an experience.  I can tell you all day that love is all there is, and then someone cuts me off and yell at them.  Life is an experience, and Yoga is life. So we must first experience life as love and see if that is true for us, then we can share it with others as our experience. So I am learning that on the mat, it is all experience but I am also learning that I am not the experience, I am there to experience the experience and let it go.
Have a wonderful day with your families!!! On to day 55…Namaste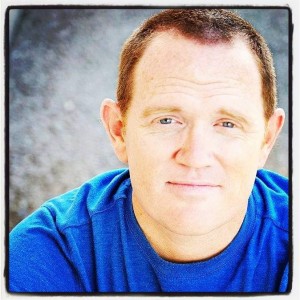 David Matthew Brown: Heartspirational Speaker, Heart Trainer to the Stars, Author, Radio Host, Dad, Blogger, and Under 8 Girls Soccer Coach. Student.