Day 87 of 90 straight days of hot yoga at Modo Yoga LA and I entered the studio with three days to go.  Out here in Los Angeles the weather has been hot and so before entering practice today I had a huge bottle of electrolyte water, and water.  Staying hydrated is most important for everyone. I tell my under 8 year old girls before soccer to hydrate, hydrate, hydrate.  Today's practice was led by Grant.
Grant led us through a 75 minute flow practice and it was great. I found myself laughing out loud and smiling more.  Not taking life to serious, and allowing the practice to happen.  Grant was wonderful in reminding us of the power of our breath, and taking our time in the practice.  He also invited  us to feel our way through, or what my mind translated as, "FYW" feel your way. So when I felt my way through today, I lightened the load and smiled more. When I find myself thinking though, the load is heavy and not so fun. So this was a wonderful reminder to FYW through the practice.
As I move closer to day 90 I have recognized how much more fit I am, don't tire out as easy, clear minded in my practice, my breath is strong, my poses have inner strength, and I am proud of my courage. I am seeing that life is a coming and going. That on the mat is the discovery of now. Yes there are times when the old pattern wants to come in, but I am aware of it, and allow it to pass.
Modo yoga is a wonderful reminder that life is happening. Right now as you read this, life is happening, meaning the breath is breathing you, the blood is moving through your veins, organs working, heart pounding, lungs taking air in, and yet we don't have to do a thing, those things are just happening now without you. So really the only thing we have to turn from master to servant is the mind. That is cool! So yoga gives you the opportunity to deal with your mind and as you watch it on the mat, you begin to move closer to who you are. Love it! Love you too!
On to day 88…Namaste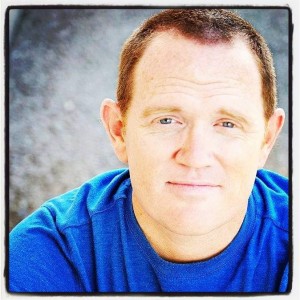 David Matthew Brown