Day 88 of 90 straight days of hot yoga at Modo Yoga and I entered the studio for a Yin practice with teacher Joe, gearing up for Tuesday's flow with Joe at noon which is day 90. This morning I spoke at Unity Burbank about my 90 day challenge.  Most people would like to know what will happen next, and I am really appreciating the well wishes, emails, and comments as I move to Tuesday.  What I appreciate about this journey is all of you are in on it with me.  This is really a community experience.
At Unity today I was surprised by having another yogi there watching my talk, Sid.  I talked about acceptance in yoga. Unconditional acceptance of where you are at. Fully engaged in your breath.  Fully alert to the sensations, thoughts, as they come and go. Your breath is amazing. That is why I feel they have that saying, "you take my breath away." No thinking involved on the mat, that might be a good slogan, "Welcome to your yoga mat, no thinking involved, just feel."
Joe brought us through a series of poses for longer period's of time, and reminded us simply of the breath and being here. No place to go but where you are at. During these 88 days of falling into the breath, I realize that each day is given to us as a gift.  Which means we are born to feel not think. Thinking keeps us from feeling and feeling is about being.  We are born to feel. Feel everything, but if we feel, we feel like we will be weak, but to me, weakness is not feeling, weakness is thinking.  Thinking is the servant of the heart, not the master of it.
The breath is the divine keeping us alive and well.  This journey of 90 has been a blessing and I am blessed by the Modo community, Patheos, and all my readers around the world.
On to day 89…Namaste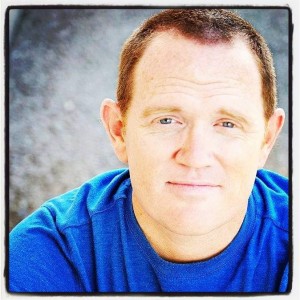 David Matthew Brown