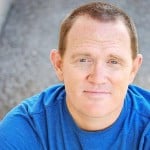 July is here! Marking half through 2014. Wow it has moved fast.
So I found myself in the car from Sedona, Arizona pondering, self-reflecting, and wrestling with myself for around 7 hours. Sometimes I was quiet, sometimes I was singing loudly, and sometimes I was just asking, "Why?' Ever have those nights, alone on the long stretch of the 10 freeway, with the only light coming from the splinter of the moon and your car lights. Wondering and wrestling all at once. Wondering where in the world everyone went. The universe can be quite alarming sometimes, and the alarm is that we are not here to play small.
I had the opportunity to facilitate a group in Sedona, a group of ROARIORS. ROAR as I have explained is being in your heart and that takes humility. It takes humility to listen, humility to learn, humility to be here among the judgment, and condemnation of our own minds. So I mixed "Roar with Warrior= Roarior". Our defense as "Roaoriors", is not judging others, condemning others, writing a list of wrongs on a piece a paper then reminding them about it when they don't meet our preconceived expectations because we are covering up our hurts; instead we use something new, we listen, learn, understand, and love. We drop our defenses and listen. 90% of life is listening, 10% is talking. But most of us are to busy judging, defending, or putting down others to fully appreciate the present.
The work I do, is not glamorous, but it is effective. I might leave this planet with no fame, success in the minds of others, but I will have left a mark, a mark not seen by people on the outside. Because the work is about guiding people inside. So as I wrestled with myself in the car, a good teacher came to mind. John Shepard, he was my acting teacher and Director at Long Beach. I seem to take a long time in understanding things, but when I get it, I get it, and go for it.
One day on stage, I was experiencing lots of mistakes, and was starting to beat myself up. Wanted to be perfect. All I knew was punishment, how to punish myself when things didn't go right. I could handle punishment, I could endure physical pain, and always felt like punishing myself first, before someone else did. Beat them to the punch, right? It was a harsh way to live. John sat me down, "David take a breath, I want you to fall and make mistakes, that is why we have rehearsal's." Once I had permission to fall and get up, I started to soar, and never looked back.
So cut to me in the car on the 10 freeway, among the splintered moon, in complete darkness, except for the car lights on, and music. I stopped wrestling, pondering, self-reflecting, and fighting with myself. Why? Because I needed to give myself permission to love myself. And loving myself meant allowing. We never fail. Not when you are doing what you love, love what you do. Life is a rehearsal and rehearsal to me means, re-hearing. So what we re-hear, we act on. If I re-hear love over and over, I act on love. If I re-hear fear, over and over, I act on fear.
Ask yourself, "What am I rehearsing for? Love? Or Fear?
David Matthew Brown Website