Rev. Jann Aldredge-Clanton has shared a new recording of her song "Midwife Divine Now Calls Us," performed by the choir at Pullen Memorial Baptist Church in Raleigh, North Carolina.  This, and other wonderful compositions, are available in her book Inclusive Hymns for Liberating Christians.
About the song, Jann writes:
"One of the Divine Feminine names and images in the Bible is that of Midwife. 'Yet it was you who took me from the womb; you kept me safe on my mother's breast. On you I was cast from my birth, and since my mother bore me, you have been my God' (Psalm 22:9-10). In this psalm, the poet expresses feelings of being forsaken and persecuted, and finds reassurance in this picture of God's tender care beginning at birth. Another image of the Divine Midwife comes in Isaiah 66:9: 'Shall I open the womb and not deliver?' says God; 'shall I, the one who delivers, shut the womb?' says your God.' The image of the Divine Midwife joins with the image of the Divine Mother to strengthen the biblical picture of God's intimate involvement with us."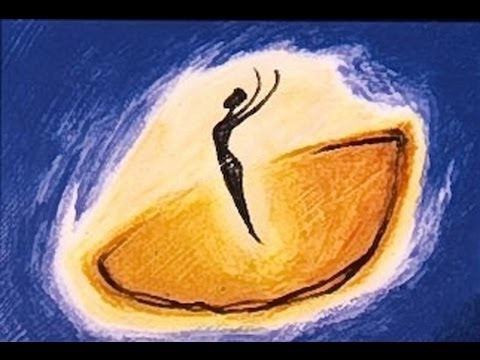 Here are some of the lyrics:
Midwife Divine now calls us forth from our safest place,

beckoning always forward out into unknown space.

She sings a birthing song

to calm our fears and help us

through days so hard and long.

 

Midwife Divine inspires us through holy darkness deep,

moving through realms of mystery to wake all dreams that sleep.

Her loving plan unfolds

as tenderly She guides us

through pathways new and bold.
THEOLOGICAL UPDATE:  A dear friend, the mother of my two-and-a-half year old godson, sent me this message after reading the post:  "Just happened to be online and showed the video of the hymn to Owen.  He sat transfixed and about 2/3rds of the way through he turned to me and whispered…"they're celebrating Jesus."   Amen, baby boy.
Goddess image via herchurch.org