There's a new social website for Catholics — and, really, non-Catholics — called Are You Catholic? The site has posted an introductory video, below.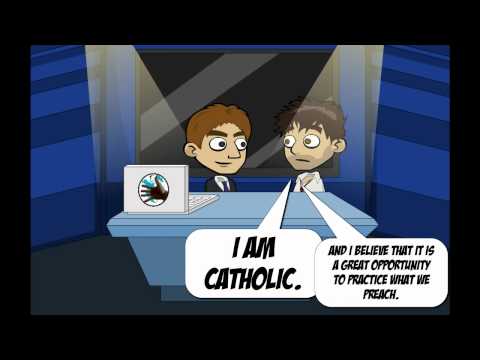 Details, from the website:
AreYouCatholic.com – An easy way for Catholics to publicly and anonymously share what it means to be Catholic. An active Catholic Church offers its parishioners the ability to share with the public the random acts of charity they perform in the community. All acts are traced back to the church and offer excellent and positive visibility to the Catholic Church and also helps spread the message of Catholicism.

There has been a recent decline in the number of Catholic Churches since 2000 as the number has dropped from 19,627 in the United States to 18,372 in 2010. (Statistics from 2011 Catholic Almanac) This trend can be directly linked to the need for the Catholic Church to generate other forms of revenue to sustain its presence. AreYouCatholic.com looks to be the first of its kind to generate a steady online presence for the Catholic Church and also give back to the organization that it is targeting.
Personally, I have mixed feelings about this, since it appears to advocate and encourage shamelessly touting our own good deeds — which seems, frankly, counter-Christian.    (Whatever happened to not letting your right hand know what your left is doing??)
But see what you think.  Visit the Are You Catholic? site for more information.