Each Monday I return to work a little more informed and a little more enlightened. Luckily for you, I'm happy to share.
1) All brawn and No Brains?
Dolph Lundgren, the Swedish, musclebound hunk of meat that fights Sly Stallone in Rocky IV as Ivan Drago, the guy who bruised Stallone's heart while filming a battle, the dude who was He-Man in Masters of the Universe……."has an IQ of 160. He earned a Fullbright scholarship to study chemical engineering at MIT. And he may be the only actor on the planet who helped develop the water filtration system for NASA's space shuttle program."
Who knew?
(Entertainment Weekly, in their print edition. I'll link as soon as I find they've posted online.)
2) Kunis shares an Evening with Some Heroes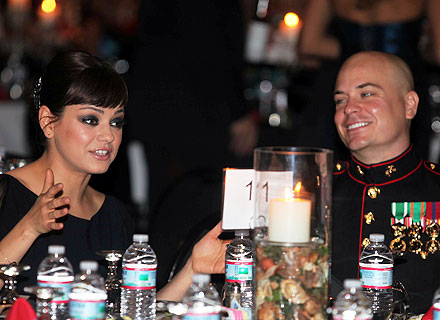 Actor and It-girl Mila Kunis, like Justin Timberlake before her, fulfilled her promise and attended the Marine Corps Ball Saturday night. Kudos to her for not making the whole thing about herself, at least so far, but about the seven lost Marine heroes in the unit of her date Sgt. Scott Moore. He serves with the 3rd Battalion, second Marine Regiment.
"We had a rough deployment," an Marine attendee said "We lost six Marines and a corpsman. Scott made sure everyone knew, he wasn't at the ball for himself. He was there for the ones who could only be with us in spirit."
(People)
3) Twilight Sucks the Box Office Dry
People really love their passionate vampires. "The Twilight Saga: Breaking Dawn, Part 1," despite lackluster reviews and downright negative reactions (
including mine
), grossed an estimated $139.5 million at the box office this weekend. That's the fifth highest opening of all time, although it didn't quite make the $142 million that "New Moon" made in 2009. (
Boxofficemojo.com
)
4) Love and Marriage….
Once again proving that more money than the Queen of England, exciting careers, talent (at least in Demi's case), and personal attractiveness are not the keys to a happy marriage, Demi Moore and Ashton Kutcher are divorcing after six years of marriage. Divorce is almost always the death of a dream and of a possible life and at Tinsel, we're sorry for their heartbreak.
5) Muppets Rock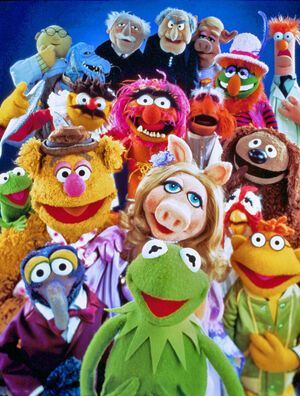 All together now….Manah manah….Do do dododo…..