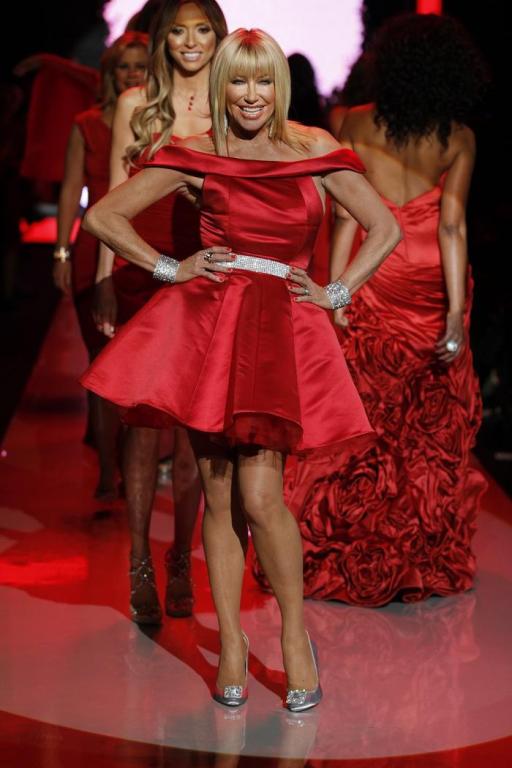 TMZ caught up with Suzanne Somers and asked her some political questions, as they do, ambush-style on the street. The interview was short, less than a minute, but it packed a punch. Newsmax has the details:
The 71-year-old, who was dining at the eatery Madeo with her husband Alan Hamel over the weekend, was asked about the government shutdown — and declared politicians need to "get it all together."
Here's how it went down:
TMZ: Are you happy about the shutdown in the government today? What are your thoughts on that?
SOMERS: Let's just get it all together.
SOMERS'S HUSBAND: "Let's shut it down permanently."
SOMERS. "None of us want it."
TMZ: It's Trump's one year anniversary. Do you think this is a timely thing to be happening?
SOMERS: I'm happy about him…
TMZ: You're happy about what he's doing?
SOMERS: Yeah
TMZ: What you are happy about? Cutting taxes?
SOMERS: That the economy is getting so much better.
TMZ: Awesome! That's cool to hear, in Los Angeles since it's a very imposing side to take.
SOMERS: Yes, it's very rare. And now my career is over! (She laughs.)
TMZ: Oh snap. No, I think there are people who will have your back out there.
Newsmax reports this is not the first time Somers has gotten political:
The actress and author, whose last hit was the TV sitcom "Step by Step," remarked in 2014 the Obama administration was "the most divisive of all the administrations" in her lifetime, Fox Business Network reported at the time. "And it's become divisive in the industry that if you're not part of the group, you should probably keep your thoughts to yourself," she said at the time.
Of course, there are some Trump-loving celebrities, but they are few and far between. (Though some might secretly support him without having the guts to come out and say it in public like Suzanne.) Kudos to her for telling the truth.
Watch the video below:
Image Credit: By The Heart Truth (Suzanne Somers in Ina Soltani Uploaded by gohe007) [Public domain], via Wikimedia Commons