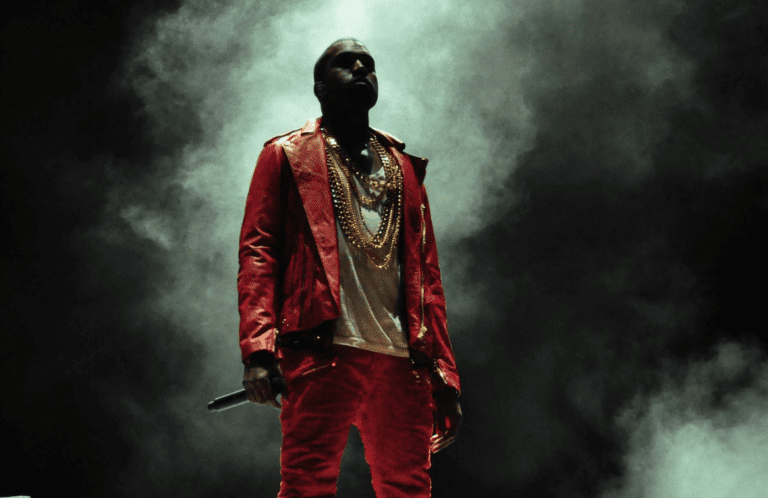 Kanye West, famous rapper and husband of Kim Kardashian, is on and off of Twitter, depending on his album schedule.  Recently, he reappeared on Twitter and he's proven to be a fascinating follow.  He's tweeted various photos of shoes, talked about why he doesn't "fear" God (because God is love), and talked about how to determine whether a person is a good person (by watching how they treat people that can't help them).  But on Saturday morning, he tweeted something that caused the world to seriously freak out.
"I love the way Candace Owens thinks," he tweeted.  Then, later, he tweeted, "Only free thinkers."
Candace Owens is a YouTuber who has very conservative views on race and politics.  She frequently praises Donald Trump and criticizes Black Lives Matter.  In response, she asked for a meeting with the megastar.  "I'm freaking out," she wrote.  "Please take a meeting with me. I tell every single person that everything I've been inspired to do, was written in your music.   I am my own biggest fan, because you made it okay. I need you to help wake up the black community."  (Owens and West are both black.)
Of course, the world went apoplectic that Kanye would dare to like a conservative.   Writer Richard Armande Mills tweeted: "Kanye West tweeted that he 'likes the way Candace Owens thinks.' I have legitimate tears in my eyes. For a hip-hop artist with a platform like West's to promote and align with a strong conservative like @RealCandaceO. I'm in awe. This is amazing. My morning is made."  Others also were thrilled.  Roseanne Barr retweeted his tweet and said "Bingo."  Here's a photo of Owens speaking at CPAC: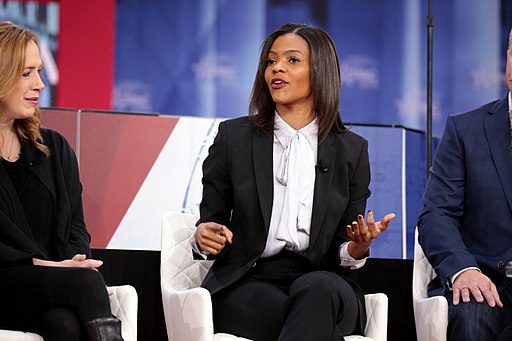 However, liberals were very angry about the development.
One Twitter user wrote, '"I love the way Candace Owens thinks.' At the time, few people understood how prescient Obama was when he referred to Kanye West as a 'jackass'. Kanye West is the black Donald Trump"
Another tweet, by Raquel Willis: "Candace Owens has proven to be anti-Black, anti-LGBTQ and fact-hating. (Honestly, there are so many more descriptors.) For Kanye to align himself with her is messy and dangerous."
Micah Peters wrote, "Would literally any other Candace Owens please stand up."
In December 2016, Kanye raised eyebrows when he met with the newly elected President Donald Trump, even though many black people were calling the President racist.  (After the backlash, he deleted his social media posts about the President.)  However, his seeming endorsement of such a Trump supporter is bound to cause an increasing amount of controversy.
Image Credit: rodrigoferrari – Kanye West 01