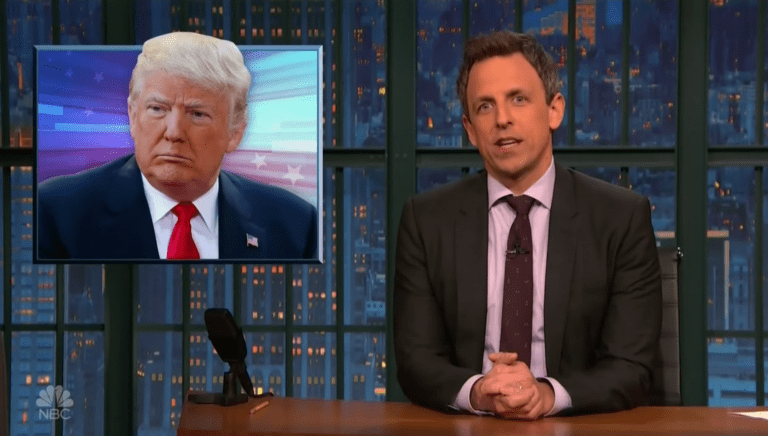 Does anyone else remember a time when comedians made jokes that were not at the expense of the President of the United States?  Me either. Now, that it's all politics, all the time, it's hard to even turn on the television without being reminded of this or that characteristic of Donald Trump.  Independence Journal Review has the latest slam on the President:
Comedian Seth Meyers used part of his show on Tuesday to mock President Donald Trump's "obsession" with the southern border and somehow gleaned from Trump's hand gesture that he wanted to have sex with it.

Meyers played a clip of Trump moving his hand in a swivel motion while he discussed how the United States should be more like South Korea, which had a fortified border with its northern neighbor.

"What is this?" Meyers asked on his show, "Late Night With Seth Meyers," while mimicking Trump's hand motion. "I think he wants to f**k the border." He then impersonated Trump asking, "Have you seen the border?"
Oh right.  Late night comedians want you to believe that the only reason a person would be concerned about border security is if they were sexually perverse.  In reality, border security IS national security.  If we're simply letting everyone in, that means we're letting both good
and
bad people into our nation, right?  It's time to do something about that…  All Americans should start thinking rationally about what can be done.
It doesn't mean we're xenophobic — many of those immigrants are simply trying to make a better life or their families.  But it gets pretty tiring to continuously be maligned over a reasonable concern.
Watch the clip below:
Image Credit: Screen shot of embedded clip
Hat Tip: Independence Journal Review