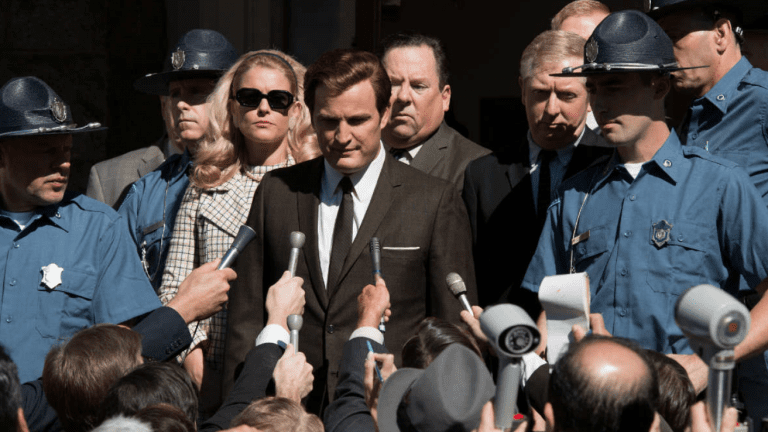 For many years, conservatives have wondered how the Kennedy family has gotten away with — literally — murder.  The main stream media has spilled lots of ink, for example, discussing Donald Trump's sexual misadventures…  But when the main stream media discusses John F. Kennedy's sexual deeds, they describe them as "legendary."   The double standard is mind boggling.
But a new movie might change all that.   Maureen Callahan of the New York Post writes that a new film Chappaquiddick begins to dismantle the well-cultivated Kennedy myth.  
Nearly 50 years after Senator Ted Kennedy left a young woman to die in a shallow pond — and America went on to reward him with a lifelong career in the US Senate — we are finally beginning to reckon with the Kennedy myth.

But only just.

The new film "Chappaquiddick" is, to date, the most brutal and honest account of what happened that night. But it's also something else: an indictment of our collective hero worship at the altar of Brand Kennedy, which bred so much corrosive entitlement that surviving brother Ted, the family beta male, went home to sleep it off after leaving a loyal young staffer to die alone.

"Chappaquiddick" is a much-needed counterweight to two current hagiographies: CNN's docuseries "The Kennedys," airing to high ratings on Sunday nights, and Netflix's forthcoming documentary "Bobby Kennedy for President."

JFK and RFK remain, of course, the family lodestars. But in 1969 Ted was next in line, and he had a lot of public sympathy.
He didn't deserve sympathy.  In the #MeToo era, it's hard to see how liberals will excuse his behavior.  He didn't "Weinstein" the women, he actually killed a woman. How can this family be so celebrated by Democrats?  This must-see film is a wonderful addition to the canon of Kennedy commemoratives.
When he died in 2009, Chappaquiddick and Mary Jo Kopechne were barely mentioned. Instead he was canonized by the Senate as its Liberal Lion, a fighter for the poor, the dispossessed and, yes, women.

This film, in this #MeToo era, should begin to change all that. It should begin a new conversation about the Kennedy family in American life.
Image Credit: Chappaquiddick still