Back in late 2013, my friend Rebecca suggested I do Crossfit. "It's recess for grown-ups!" she gushed. So on Labor Day, I joined a box (Crossfit gyms are called "boxes" because most days, you feel like you're going to be carried out in one. Like a pine one). And while it wasn't untrue that Crossfit is recess for grown-ups, it's also crazy hard some of the time and ridiculously, insanely exhausting all the times in between. And a lot of fun.
I had a three month membership (I can't handle a lot of fun at once), and despite all the moments of thinking I was going to die, I ended up stronger, leaner, and thinner (lost 2″ at the waist, and have kept it off). Nowadays, I work out at home – bought myself some kettlebells, a medicine ball, an ab mat, and when there isn't nine feet of snow or subzero temps outside, I go out on the patio to jumprope, do wall balls, and use free weights. It's all good.
And just the other day, I realized that Crossfit has its roots in the Bible. Amazing but true!
Probably the Crossfit-est of dudes was Samson. The guy was a beast.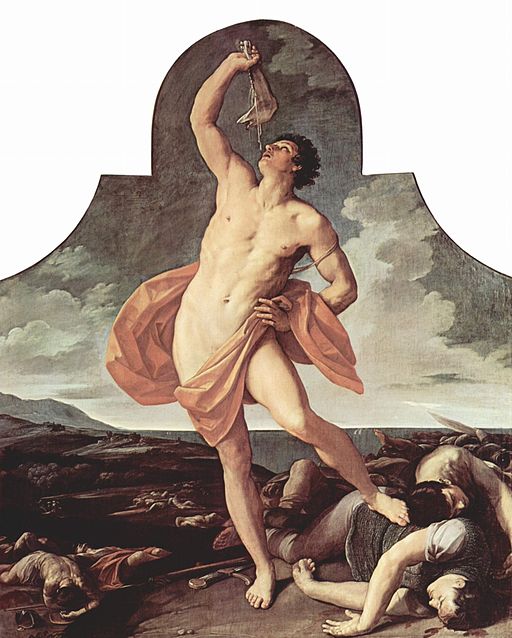 This is the precursor to the modern day Kettlebell Snatch, as well as the Kettlebell Swing. In his day, it was kind of a team WOD, where the team happened to be an enemy Philistine army. The modern day version is an individual movement, because no one appreciates getting whacked with a #35 or #45 iron kettlebell. But look how ripped he is! His form is a little off, but really – who'd be dumb enough to tweak his form?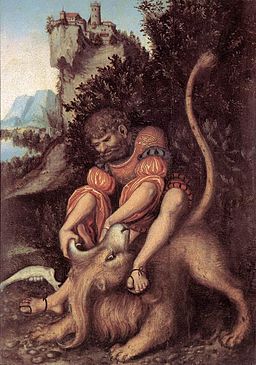 Some movements in Crossfit require a partner (for instance, should you need CPR, someone is close by. It's great). If you lack a partner, a ferocious carnivore will fill in a pinch. Samson was that tough of a guy. Now, wild cats are finicky crossfit partners, as evidenced by the fact that Samson was forced to kill his. But today, you can do things like partner plank burpees, though I think putting a #45 plate on your partner's back might actually in fact get you killed.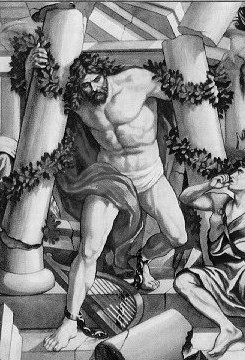 The hardcore Push Press. Nowadays, it's done with free weights, and doesn't involve demolishing temples. That sort of behavior is frowned upon now, and frankly defeats the whole purpose of getting in good shape. Unless you're going for the flattened dead look. Then you're golden.
There are other examples besides Samson: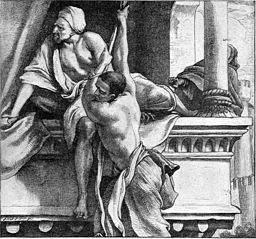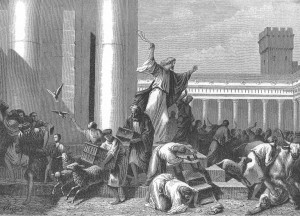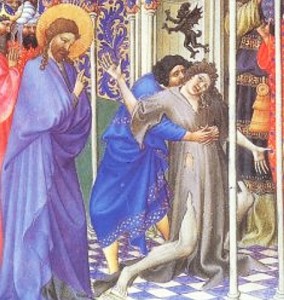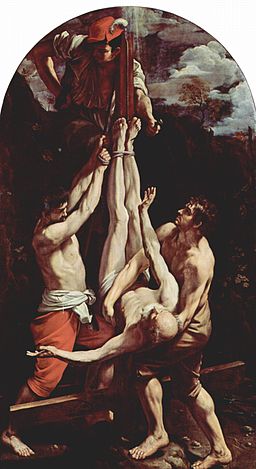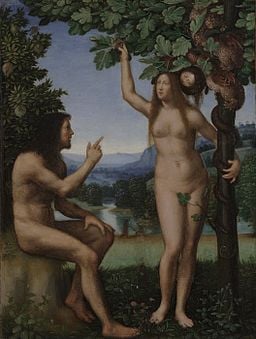 There are other examples in the Scriptures that I've overlooked, I'm sure, but these show that the Bible was instrumental in developing many of the movements enjoyed in Crossfit today.
Or not enjoy. I mean, does anyone really enjoy burpees?
[All images via Wikimedia Commons and in the Public Domain]