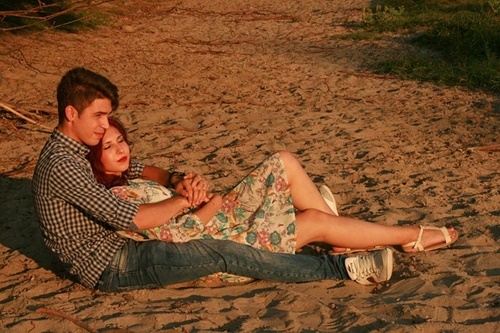 (AoftheANews) TAMPA BAY – For engaged couple Marty Loomis and Paula Cargensteim, the motu proprio issued by Pope Francis on Tuesday, in which several aspects of the annulment process have been changed, couldn't have come at a better time.
"We're so excited!" Paula told AoftheA News. "Knowing that an annulment will be so easy to get once our marriage fails has made Marty and me very happy. We feel so much more confident now. A huge load has been lifted off our shoulders."
Marty agreed. "One of our biggest worries before heading into a life of temporary wedded bliss and inevitable messy divorce was, would we be able to get an annulment so that we could remarry? That worry is completely gone now, thanks to Pope Francis."
The couple is so enthusiastic, they are even considering skipping the wedding and divorce altogether, and apply for an annulment once the new rules go into effect this December.
"It'd be a huge money saver, that's for sure," Marty said. "Our parents still want us to hold the wedding, so they can impress their friends with a lavish reception. We're just trying to be practical."
Don't miss anything from Acts of the Apostasy – like AoftheA's Facebook page!