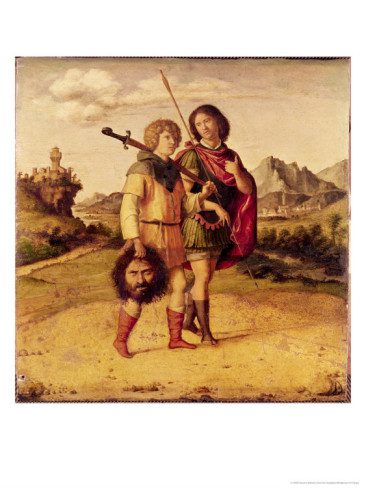 We saw just a couple of chapters ago that Saul's son Jonathan was the darling of Israel, having boldly led the charge to defeat an enemy. He was strangely silent in the whole account of Goliath, where David eclipsed both Jonathan and his father.
Saul had already demonstrated he was a a selfish leader so it is perhaps no surprise that instead of welcoming David as the saviour of God's people he was jealous of him, especially when the people sang "Saul has struck down his thousands, and David his ten thousands." (1 Samuel 18:7)
I wonder today how you feel when others are more successful than you? Perhaps at work someone younger than you gets promoted. In your heart of hearts you know that they deserve it more than you, and that it will be better for the company. But you wanted that position. Perhaps it was even someone that you had a hand in recruiting who is now the darling of everybody else. Do you rejoice? Or are you insanely and selfishly jealous?
What about that church on the other side of town? You know, the one that is growing rapidly while yours is static or even in decline? You have even heard that a couple of people who left you are now worshiping there. Do you look with a finer tooth-comb than you have ever used for your own church for things wrong with them? Do you assume that they must be unfaithful in their theology in some way? Do you secretly wish they would fail? Are you being selfishly jealous?
I will never forget Bob Roberts speaking at our 300 leaders conference about how he once looked out on his city to "pray" and instead complained to God, something like this: "Over there is a church where the pastor had an affair with a member of the congregation, and over there is one where the pastor embezzled church funds. How come they are both growing? God, I have kept my pants on and I have kept my hand out of the collection plate, why aren't you blessing my church?" God's reply to Bob Roberts was devastating and life changing: "Bob, when is Jesus going to be enough for you?"
Jonathan had more right than his father to be jealous. He was the heir apparent. He was the champion of Israel. Now this young upstart, a shepherd boy no less, was stealing the limelight. And yet, we read some of the most beautiful words in the Old Testament:
As soon as he had finished speaking to Saul, the soul of Jonathan was knit to the soul of David, and Jonathan loved him as his own soul. And Saul took him that day and would not let him return to his father's house. Then Jonathan made a covenant with David, because he loved him as his own soul. And Jonathan stripped himself of the robe that was on him and gave it to David, and his armor, and even his sword and his bow and his belt.
First things first, there is absolutely no evidence that this was a homosexual moment. Not all relationships have sexual connotations. But here we see a beautiful thing. We see a gracious acceptance by Jonathan that here was a man who God was with in a special way. We see a meeting of like minds. We see that most miraculous of ways that God sometimes knits two people together in a moment, as if they have known each other all their lives. We see a wonderful love that can exist between two men or two women. This kind of love is meant to bind us together with those God is calling us to serve alongside. In the end, David even said of Jonathan,
very pleasant have you been to me;
your love to me was extraordinary,
surpassing the love of women. (2 Samuel 1:26, ESV)
Jonathan even took off the marks of his royal privilege and placed them on the humble shepherd boy. It is as though he already knew that God was raising David up instead of him to lead, and was delighted. Later on, he would work in favour of David to the detriment of his own cause. Truly this was a selfless love. Jonathan had been the recipient of love that delighted to follow him, now it was his turn.
What of you? Will you serve the greater good by welcoming with such selfless love the upstart who was promoted ahead of you? What of that church across town? Will you pray for them, befriend them, seek their good?
One trend that reminds me of Jonathan is the trend for pastors of struggling churches to look at their own dwindling congregation rattling around a large building, and make the decision to explore a church merger with that successful church. The line, "we have the building, but you have the people" is sometimes used. And, as a result a building that was originally built for the glory of God, and not for the glory of a pastor, gets recycled for the greater good of the Kingdom.
Men who successfully lead their churches through such a transition, in some cases from a slow sleepwalk to demographic destruction, have my greatest respect. Some such pastors who are under pressure and anxiety every day as they try to delay the inevitable emerge as wonderful leaders of a multisite venue.
Of course as Christians, we do not merely serve a human leader. We serve the son of David. We serve the champion of Israel, the saviour of his people. He invites us to be knit in soul to him. To learn from him to serve the way he wants us to, and to know in doing it that he loves us, and is for us. It is a wonderful privilege.
Lets seek to always demonstrate selfless love, not selfish jealousy.