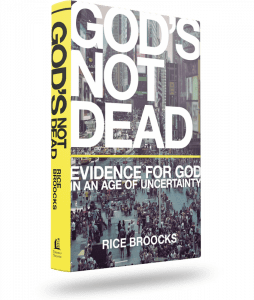 This morning my friend Rice Broocks was on BBC London being interviewed about his book God's Not Dead and the movie it inspired. The movie opens in the UK on 18th April and is currently storming the US Box office charts. To close its second week at the Number 3. position is quite something.
One of the factors that make this movie so powerful is the ideas which were drawn from Rice's book.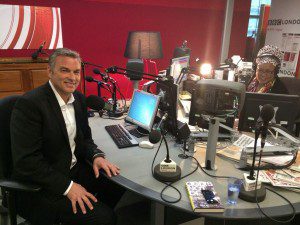 Rice was asked about a wealth of important questions skeptics often ask this morning. One issue that he turned on its head was "What about suffering?" Many atheists bring up suffering like it is some kind of trump card that Aces all the claims of Christians. Rice made the point that Atheism has no real answer for why suffering hurts so much, and doesn't feel "right." He said,
"Atheism doesn't take away the pain. Atheism just takes away the hope"
Here is a YouTube clip of the whole interview followed by a SoundCloud audio which you can listen to here or download. You can also
read more about Jumoke Fushola's BBC London show Inspirit
on which Rice was interviewed.