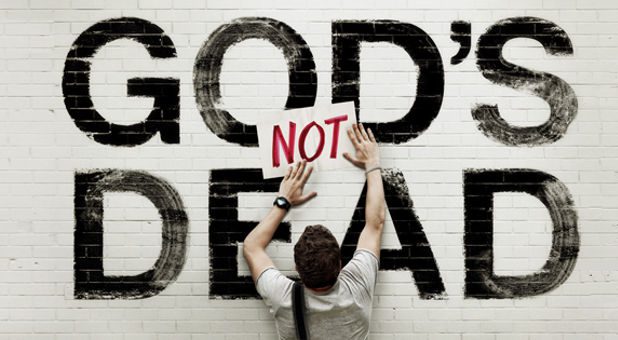 Great news for all my British readers: God's Not Dead opens in the UK on Friday 18th April!
The movie has has seen incredible success in America, where at the end of it's second week it sat at Number 3 in the secular box office charts, and by the end of this weekend will have probably have taken $30M.
More importantly the movie has been having a strong impact on those who watch it. Tears, laughter, and applause can regularly be heard as audiences engage in the experience. Christians leave with a renewed determination to stand up for Jesus and to prepare themselves to do so. As I explained in a previous post, the film was inspired by a book of the same name that will help you better understand the arguments for God.
There have also been reports of conversions by people watching it. No wonder some atheists are strongly criticizing it!
Initially, the movie will be showing in a number of Showcase and Odeon cinemas.
It is vital that the film opens to sold out screens so that it can then spread to other cinemas. I urge you to buy tickets if you can.
Showcase tickets are on sale already, and Odeon go on sale very soon. Check out the theatre list here.
In the meantime, if you are a UK pastor please consider mentioning this at church tomorrow. You can even download the following trailer and play it to your people if you want.
Please also share this post with your friends by Twitter, Facebook, and email.