Here is Bible saturated wisdom in the form of meditations which will help you calm your heart and focus on the presence of Jesus. Today I interviewed Naomi Trenier and Mark Wagner both from the Soultime app. Both video and audio are available.
We can sometimes think that we need saving from our souls rather than that our souls need to be restored.

Listen to my podcast interview with Naomi and Mark from the @Soultime__app https://t.co/dMrl9EvYbo

— Adrian Warnock (@adrianwarnock) April 27, 2020

We spoke about calming your heart, dealing with feeling like you are in a mess, and an explanation of why its time we reclaim meditation as an originally Christian concept. The first recorded mention of meditation in human history is found in the Bible story of Isaac.  We talked about how meditation was also popular during medieval times, the Puritan times, and during periods of Revival. In an age when mindfulness is becoming popular it is time to refocus on the role of meditation in the Christian walk.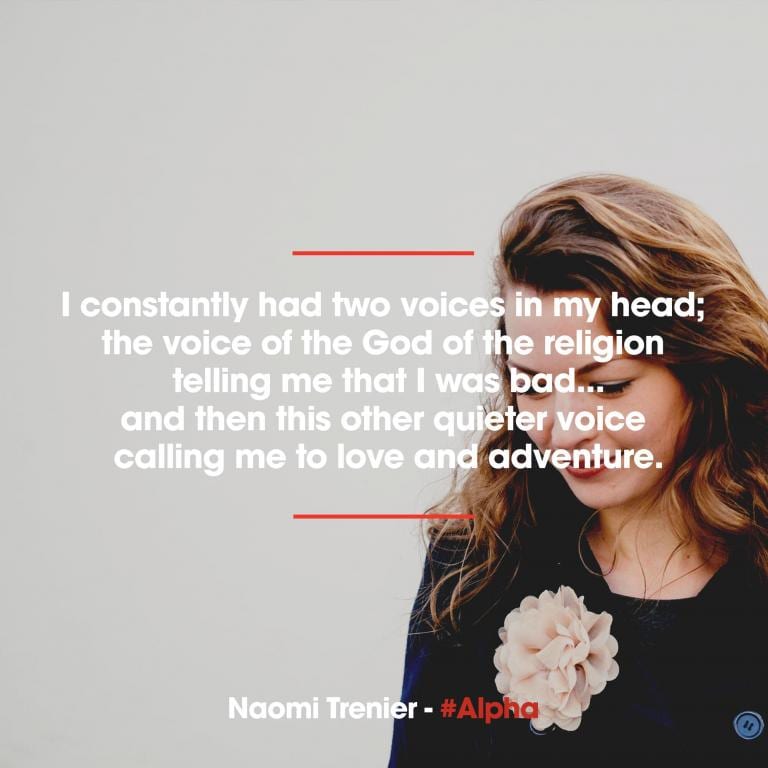 He restores my soul (Psalm 23)

I have calmed and quieted my soul (Psalm 131:2)

Isaac went out to meditate in the field toward evening. (Genesis 24:63)

I remember you upon my bed, and meditate on you in the watches of the night; (Psalm 63:6)
One very interesting short diversion was to chat a bit about why they choose "Soul" to be in their name and how in some church circles people tend to use the world "soulish" only to describe negative aspects of our being. We can sometimes think that we need saving from our souls rather than that our souls need to be restored.
Another was to discuss how it can be very unhelpful to teach that every Christian should believe that they are the worst sinner in the world. Naomi briefly shared her testimony of breaking free from an oppressive cult, and I include a longer recording of that below.
I found myself referring back to Tope's sermon which I shared on the blog yesterday  and quoted the following:
"God is calling you back to him no matter how much a mess your life is. He wants to come into your mess and fix it. The messiah is there in the mess. The lord will visit everyone who says this is me and my mess I need you." @topekoleoso @Jubilee_Church https://t.co/QGprDR6pqH

— Adrian Warnock (@adrianwarnock) April 27, 2020
I hope you enjoy watching this interview as much as I enjoyed recording it. At the end I put Naomi on the spot as I thought it would be great to give people a taster of what the mediation found in the SoulTime app actually is like. She kindly read 2 Corinthians 4 in a contemplative style for us and prayed to end the interview. You can listen to or watch just that clip.
Video
Full interview

Also available on Facebook
Naomi Reading from  2 Corinthians 4 and prayer
Podcasts
Full interview

Bible reading and prayer only

Podcast also available on all the usual platforms
Naomi's Testimony about freedom from an oppressive cult
Find out more
Look out for the following meditations
'6 Days of Soultime'
'For Anxious Moments'
'Hope in the Storm'
'Anger"
'Connecting well'
'Psalm 23'
'Winding down the day'
'It is well with my soul'
Christian meditation made simple
A beautiful modern app to help you look after
the needs of your soul
New – Soultime with Friends
A friend's voice on the day you need it
We grieve, but not in the same way as those who have no hope
Should a Christian go to counseling with a secular therapist?