To our readers in the Northern hemisphere, I hope your descent into winter is an easy one this year. To our Southern readers, I envy you the growing light!
---
Since my last update, we've added the following blogs and columns: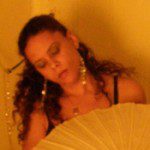 Voodoo Universe by Lilith Dorsey. Dorsey's magickal training includes initiations in Santeria, Vodoun, and New Orleans Voodoo, and she is also a filmmaker and author of Voodoo and Afro-Caribbean Paganism. Voodoo Universe offers concrete information about this potent tradition — recipes, practices, tips, and tricks.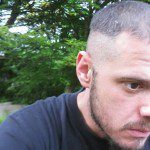 Rhyd Wildermuth is our newest columnist on A Sense of Place! Describing himself as "an intractable tea-swilling leftist-punk bard," Rhyd's work focuses on the role of materialism in disenchanting the earth — as well as on how we might be able to rebuild a sense of meaning and re-ground ourselves in Place.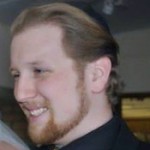 Wyrd Words by Alyxander Folmer. Folmer is a second-generation Heathen immersed in an interfaith world, and his subject matter includes community-building, anthropology, and the Pagan chapter of the Foundation for Religious Diplomacy.
Heathen Woman by Heather O'Brien. O'Brien is an Asatru gythia and Founder of Eastern Asatru Assembly and Women of Asatru. Her column focuses on exploring Heathen values in the context of women's roles in modern society.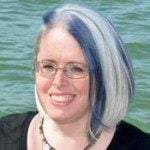 Birthing Hereditary Witchcraft by Lydia M.N. Crabtree. This column explores a practice that Crabtree calls Family Coven, a group of persons who share shelter, food and resources for the purpose of survival while acknowledging the spiritual nature of the human condition. Crabtree sees this family units as the origin of hereditary witchcraft. BHW will explore the practice of Family Coven and share some of Crabtree's research in preparation for her upcoming book, Family Coven.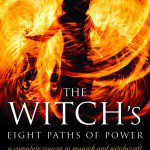 The Witch's Eight Paths of Power by Sable Aradia. This premium blog focuses on eight modalities of witchcraft as originally described by Gerald Gardner and features videos and live chats for $4.99 per month. Sable Aradia is a Third Degree initiate in the Star Sapphire and Pagan for Peace traditions.  Her passion is teaching self-empowerment through study of the Craft, which is the focus of her column Seekers and Guides. Learn more about this training blog through this recent interview with Sable!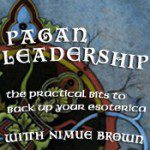 Pagan Leadership by Nimue Brown. This premium blog offers nuts-and-bolts mentorship on community-building, group facilitation, and leadership for $4.99 a month. Author of multiple books on Druidry and spirituality, Brown has taught; run moots, groves, and workshops; and led a singing group and a folk club. She also writes the column Druid Thoughts for the Patheos Pagan channel.
---
The Patheos Pagan channel is growing! Whatever thread of Paganism stirs your heart–whether it's polytheism, witchcraft, nature spirituality, Goddess worship, humanistic philosophy, animism, or body theology–Patheos Pagan has something for you. To learn more about what we have to offer, check out the landing page, search for your favorite topic, or subscribe to the Pagan newsletter.
Cheers!