When the weather outside is a combination of sleet, freezing rain and snow, I can reflect on springtimes past and the future. So here I am, mid April, writing this and looking out my window at this cold wintery mix we're having, and asking, why? Well, not that I'm a weather expert, but I gave this some thought. Maybe Persephone is still in the Underworld. I have to give Hekate and Demeter credit for not wanting Persephone to freeze her butt off in this unusual Wisconsin weather. I'm sure when the time comes, They will escort Her to the Middle-world again. When They're ready.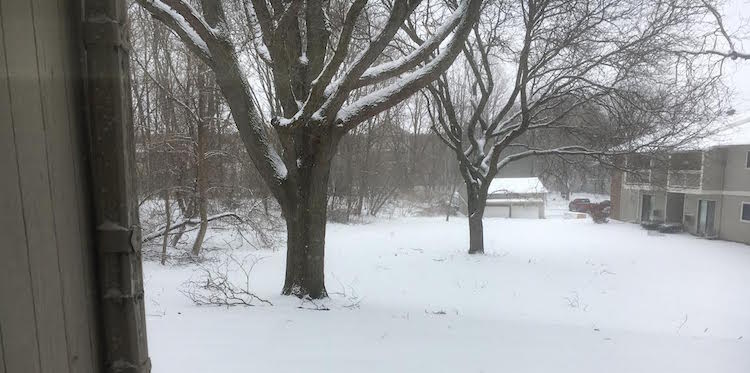 After reading Jason Mankey's post about Summer Pagan Festivals, I thought about all the incredible mentors I've had in my life, not all Pagan.
Professional Mentors
I worked for a sergeant in the Air Force in the early 1960's overseas on Okinawa. Herbert Marsh taught me a lot about photography, as he had been a photographer in World War II and took photos of the bombing at Pearl Harbor. He was the first person who took me under his wing. His encouragement helped me to choose photography as a career. When I was assigned to his unit, I was an audio-visual specialist who really liked photography, but except for a photo class in middle school, hadn't thought much more about it.
Since I was one of two a-v specialists, and they really only needed one I asked to help out at the photo lab front counter. I was skilled in all the things that most of the photo staff weren't, so we made a deal. I would do all the paperwork, forms, booking the regular photo stuff, like passport photos and social stuff for the base newspaper. In return, he taught me as much as I could absorb, including helping the alert photographers at night. That's where I really learned my darkroom craft, developing and making prints, processing color slides and the like. It became the start of my career move later in life.
Another mentor in the military was James Deal, whom I worked for in the training aids division in Duluth, MN from 1968-1969. By then I was against the Vietnam War, and when I was asked to relocate to the Pentagon, I didn't want to go there. He supported my decision and helped me realize that since I was trained really well in both audio-visual skills and photography, not only darkroom work, but aerial photography as well, I should leave the military. Prior to being assigned to the base in MN, I had been in Montana in mid-1965, and Truax Field in Wisconsin later, where I was using, at that time, digital conversion of radar scope images to a system of film based processing and projection for war room applications. Yep, I was starting to learn digital in mid-1965.
Now, keep in mind, I wasn't open as Transgender or Pagan yet. Later under President Clinton, it was "don't ask, don't tell." I left the military and pursued a different career path, one in which I could be more myself.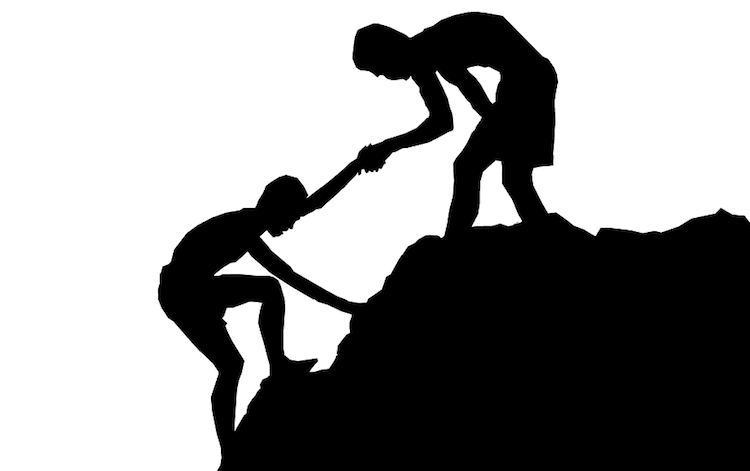 Spiritual Mentors
Fast forward to 2017, when Hekate came into my life with a roar! She has been with me through a lot of different experiences and continues to help me on my path. When all these crossroads I had wrote about in previous articles, started appearing regularly, one by one, She was giving me guidance though my meditations with Her. It helped reduce my stress a lot. I simply gave those stress related problems over to Her and the Universe. She knew what I could handle, and what I couldn't. So instead of everything going on all at the same time, it got spread out over a period of time. What I thought I could do in a month or two, actually took almost 6 months to close the business and the related issues caused by that.
Pagan Community Mentors
I've also had a lot of great mentors in the Pagan community who have really influenced how I think about myself. Before I became involved, in 2016, with Circle Sanctuary, I was a solitary Pagan. Even though I had known Selena Fox for quite a few years, it wasn't until much later I could share what I was and what I am, with her. Selena accepted me unconditionally and really started mentoring me. She knew there were a lot of things I really hadn't experienced before being by myself. She also knew that I had done most of the customer service and client contact in my business for 39 years. When there was some administrative change happening at Circle, she asked me if I could help her with all the Full Moon Rituals in 2017 after those people left. I had the time, said yes, and it helped immensely. I also know that Hekate had played Her part in that too. She is the change, the ally and friend for the next level, the guard, guide and system.
After that, I started feeling much more balanced in my life. Being in the closet as a Transwoman and a Pagan had been very stressful.
There were also a number of people I met at Circle Sanctuary, and at their events that have literally shaped where I am, and where I will be, on my journey as a Pagan Transwoman. Without supportive mentors, most of whom are younger than me, my life would've been a disaster. When my mentors found out that I wasn't active with any Pagan groups, they took took me under their wings. They gave me great advice, help, and above all inspiration.
I felt that I had to move out of state and leave my given name and life in Wisconsin, so I, as Brianne, could finally be free, and move on. I focused on getting rid of everything that was associated with my past, including all of the male parts, but I was conflicted. What should I do? The answer came at Pagan Spirit Gathering.
I had met one of my mentors, Chante', at Circle Sanctuary in 2016. We had talked about a lot of things, but I hadn't told her everything. I asked what she thought I should keep. Her response was, "keep what made you the person you are today. The rest isn't important." She helped me see everything more clearly, that I didn't have to totally get rid of all of the thoughts and things in my past. Sometimes, the simplest answer is the best!
Writing Mentors
I was fortunate to meet some really great people at PSG 2017. Two of whom are mentioned above. Since that was my first PSG, I took a lot of workshops, including Jason Mankey's. I had heard about him and knew he was a good writer. We talked after a lot of his workshops, and I said I wanted to write a memoir of my life. He suggested that I start by writing a blog, and later incorporating what was relevant into a book that I will self-publish.
First I had some unfinished business to take care of. Late in 2017, he reached out again, and asked me when I was going to start writing. I had been procrastinating, and since I hadn't written anything like that before, I didn't know how to start. But he encouraged me to start writing my blog on Patheos, here at the Agora. He saw the potential in me and took the time necessary to help me get started writing. He gave me a lot of great advice. He took the time, even when he was really busy with all he was doing at Patheos, writing books and attending indoor Pagan events, to help me.
That first article got some editing help and was updated and published in mid-January. About the same time I had read Astrea Taylor's book Belle Dame Sans Merci, which I loved. We started a conversation that led to my articles. She gives me a lot of very constructive comments, which helps me get my message out a little clearer.
I also have to mention here, that Cyndi Brannen was very helpful when I started writing about my Journey With Hekate articles. When I first started writing about Hekate, I was trying to learn as much about Her as I could. I started reading Cyndi's Hekate articles at Patheos, and really liked how she wrote with such passion about Her. As I was learning more and more, my personal practice evolved into a Hekatean Spiritual and Witchcraft path for me. She gave me permission to use the words at the bottom of my latest articles and helped me with very constructive comments about my writing.
Conclusion
It takes a tribe to build a village. Sharon Stewart told me that when I was helping with the layout for PSG last year. "You'll watch the PSG village grow very day. Don't blink." It does, and it did.
From that tribe, a wonderful group of mentors came to me. I will forever be grateful for that. I thank all of you who have helped me from the bottom of my heart. My mission going forward is to be a mentor to those Trans, non-binary and gender non-conforming Pagans, as I myself have been mentored.
So until next time, with Her, I'll see you…in the future!
Mighty Hekate, Queen of the Witches,
Blessed am I,
To call myself one of Your chosen.
(Above used with permission from Cyndi Brannen..with many thanks and love)