Hekate was with me last year when I went to the Pagan Spirit Gathering, and She will be with me next week as well when I return there.
This year when I arrive at Pagan Spirit Gathering (PSG) 2018, some things will be very different. Last year I still hadn't totally transitioned from male to female. I wrote about the transformation here.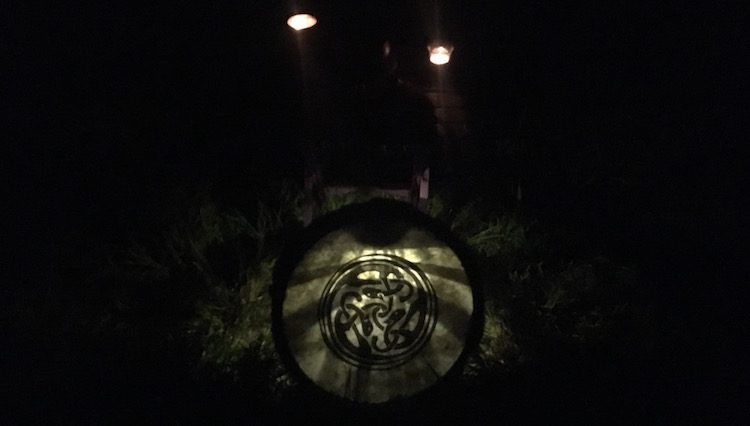 This year I will be arriving as the woman I was always meant to be. I still consider myself a transwoman though, even though my preferred pronouns are she, her, & hers. Being a transwoman will always be a part of my life, and I know I can't hide or escape from that. And quite frankly, I'm fine with that. My purpose is and has been to set a good example for other transwomen like me. To give their lives purpose as well, to know that they too can be all they need to be. If my articles can accomplish that, I feel that I've succeeded.
Last year, even though I knew Hekate was with me, I was a little overwhelmed by my first PSG. I had lots of questions. Will there be other Pagans like me? Any other transwomen? I knew there were plenty of LGB Pagans there, but any Trans? I was fortunate to find out, yes, there were a few others like me. If any of you haven't been to a large Pagan event before like PSG, here's a great article at the blog Starlight Witch.
If you're an introvert I'd recommend this article.
A first for me, is that I will be presenting a workshop this year called: A Conversation with a Senior Transwoman. There are a lot of older Pagans who have no idea what people like me are all about. Most of them were brought up with only two genders, male and female. Besides people like me, older Pagans I speak to are mostly very confused about non-binary and gender non-conforming people. Most older Pagan's I have spoken to, especially after my Senioring Rite of Passage, are maybe too "embarrassed" to ask younger Pagan's about pronouns, polyamory, Gender-Queer people, and related issues.
And, I am honored to be able to co-facilitate another workshop called Consent. I will be very happy to have Hekate by my side with these presentations.
A sad thing for me, and many others, is that we lost several sisters this year that were there last year. I had met Kathryn Ann Fernquist Hinds and Sandy Artisfair and had just started to get to know them. I'm very glad though that I had met both of them. Then May 31st, we suddenly lost Erica Eide, who I had known from Circle Sanctuary for two years. They all will be greatly missed. Blessed Be!!!
So until next time, with Her, I'll see you…in the future!
Mighty Hekate, Queen of the Witches,
Blessed am I,
To call myself one of Your chosen.
(Above used with permission from Cyndi Brannen..with many thanks and love)
Special thanks also to Starlight Witch, for her help in editing.