Before I went to my favorite annual pagan midsummer gathering, Pagan Spirit Gathering (PSG), I had a very pre-conceived idea of which Rituals and workshops I would attend. However, when I arrived, Hekate had other ideas for me.
At my first PSG in 2017, I overdid everything. By mid-week, I was overwhelmed, trying to fit it all in. This year, I decided to be more selective in what I did except for the two workshops I was involved in.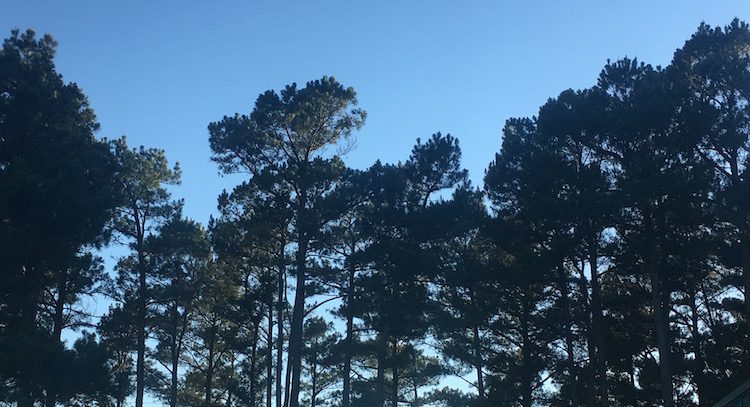 I had planned on attending the Opening Ritual. This year, Kim, a new-to-PSG camper wanted to go to the Opening Ritual with me. It was wonderful taking a younger Pagan under my wing. As I was on layout crew and she was on setup crew, we had gotten to know each other for several days before PSG started.
The Opening Ritual was very nice and well attended. Kim was impressed as we walked under the staffs of the guardians to the Fire Circle. I was happy that I could guide her around on her first PSG.
I hadn't intended to go to anything else on Sunday except the Opening Ritual; however, Hekate had other plans. She reminded me there was a Ceremony of Remembrance for Our Beloved Dead. I had lost a friend from Circle Sanctuary on May 31st, and the loss was still very fresh in my mind and heart. I asked my friend Kim if she'd like to attend. What I didn't know at that time was that her sister had crossed over in the past year. It was important that both of us were there. Hail Hekate!
I also attended the Warrior Blessing Ritual. As an eight year veteran of the U.S. Air Force, it was important to go. I was reminded, "All Gave Some, Some Gave All".  Since Vietnam, I am constantly reminded of that. So I ask, what good are all of these senseless wars?
Those of us who identify as transgender, non-binary, and gender non-conforming now have an alternative to the women's and men's rituals — the All Gender Ritual. I was asked to read a part again this year.  For Pagans like me, I feel that this Ritual goes beyond what some of the other Rituals do. There are a lot of us in the PSG community and beyond who don't identify with the binary, female or male. We face a lot of struggles in our lives that the binary folks don't.
All were welcome at this ritual. It was so very inclusive. I never felt out of place the whole time. I give my personal thanks to Jake and Nate for starting this. May it continue forward and upward.
I presented my first workshop at PSG this year –A Conversation with a Transgender Senior Pagan. Last year, a lot of older Pagans told me they had no idea what trans people like me are all about. Most of them were brought up with only two genders, male and female. The older Pagans I speak to are also very confused about non-binary and gender non-conforming people.
My intention this year was to educate those who wanted to know. Again, Hekate knew what was important to talk about. And it wasn't just to talk about me. What was needed was why these older people didn't understand us. Education isn't all about talking, it's very much about listening to what is necessary for them to learn, and how. But unfortunately, very few older Pagans attended.
Did that really surprise me, especially with so many other workshops going on? No, it really didn't.  There are quite a few of us trans, non-binary and gender non-conforming people who feel there is a very definite need for a Rite of Passage for people like us. We talked a lot about that need. I asked those of us present to attend the Rite of Transition workshop with Hollis.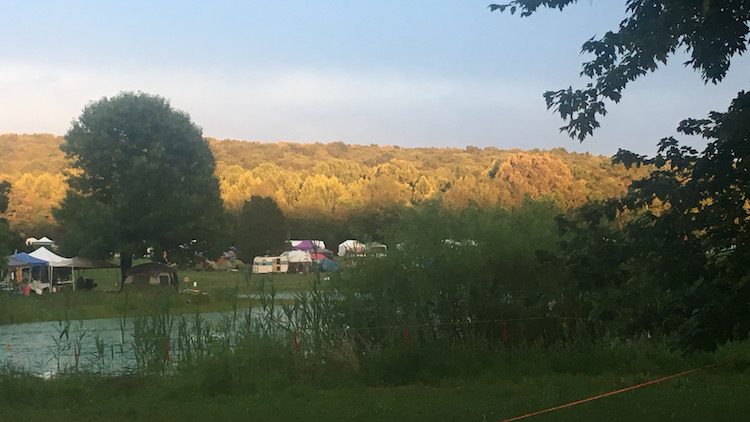 On Saturday, a large percentage of people from my workshop attended the Rite of Transition workshop. It included a Circle Minister in Training, a co-faciltator of another Rite of Passage, and a lot of us in the trans and non-binary community. It was very well presented, and the discussions were informative and well received. Hollis asked for, and received, a lot of input from everyone there.
After that workshop, e-mails were exchanged so that we could all participate online as time permits. I felt a lot was accomplished in a very short period of time. I'm looking forward to see what happens next. Changes need to happen, and they should. But, I also know there will need to be a lot more work to be done first.
As  a spiritual community, we need to be more inclusive to those of us outside the binary. Our greater world isn't just female or male anymore. I estimated again this year, that about 20% or more of us at PSG identify as non-binary in one way or another. I found that out by simply talking to, and listening to, a lot of younger people who identify that way. It probably is more. What happens if we don't include these people? Simply put, they will find other spiritual communities that will. And it's a new wonderfully educated world out there.
So until next time, in the future.
Mighty Hekate, Queen of the Witches,
 Blessed am I,
To call myself one of Your chosen.  
  (Above used with permission from Cyndi Brannen..with many thanks and love)
Special thanks also to Starlight Witch, for her help in editing.