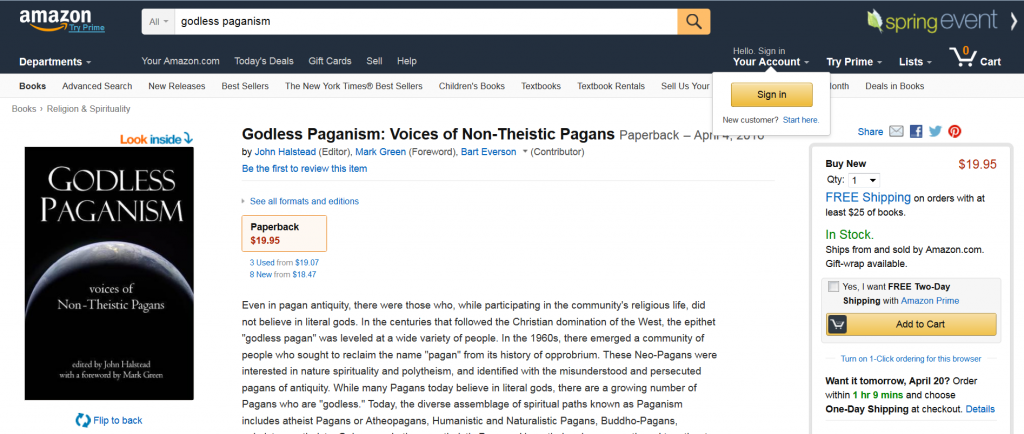 For everyone who was waiting for the paperback edition of Godless Paganism to become available on Amazon, your wait is over! Click here to order your copy now. And don't forget to go back and leave a review.
You can still get Godless Paganism at lulu.com for 25% off.
I still encourage everyone to buy the ebook version instead, since ebooks are more environmentally responsible than paperbacks.
Reviewers can send me an email inquiry about receiving a free .pdf copy.
Note: For those who contributed to the fundraising campaign and/or contributed to the anthology, your copies came in the mail yesterday and will be shipping out shortly.