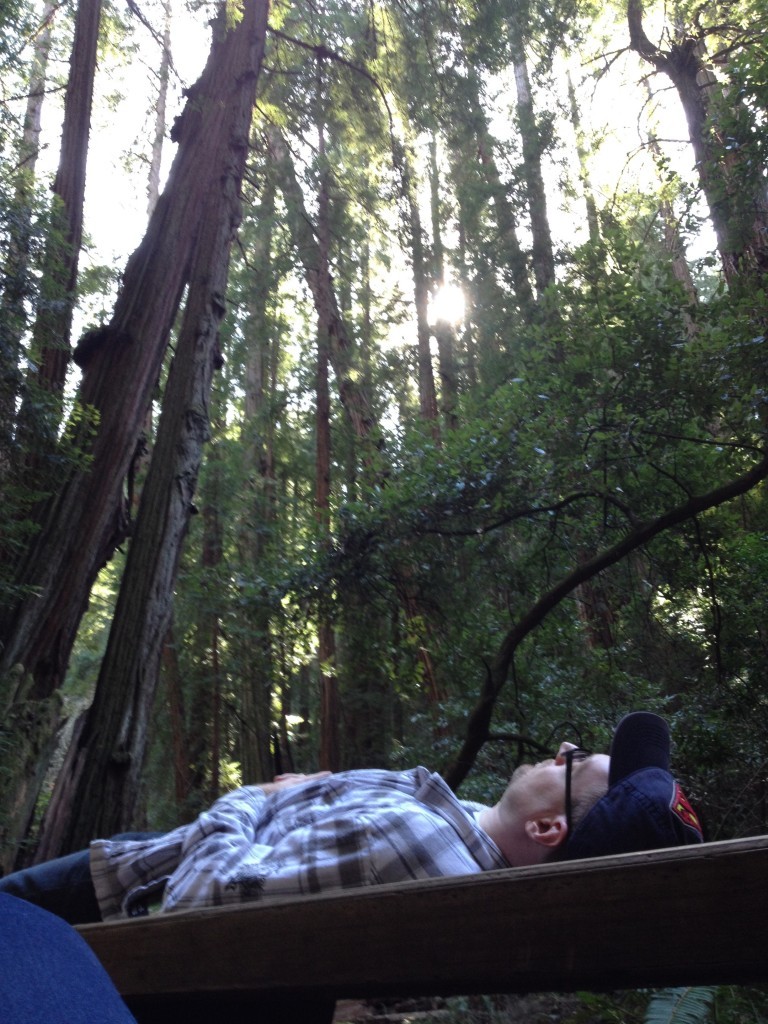 "If you want to go live in a tree, just let me know."
That was my wife's response to my awkward attempt to tell her about the spiritual/emotional/psychological transition I was experiencing. From someone else, I might have thought they were being sarcastic and taken offense, but I knew she meant it. That's my wife — supportive and pragmatic. She's always been a "where the rubber meets the road" kind of gal.
Two years ago I didn't even recycle — but this weekend I'm planning on being arrested at non-violent direct action at a petroleum refinery. It's hard to put my finger on where it all started. Over the past couple of years, I have felt my spiritual orientation shifting from a mostly Self-centric practice to an increasingly earth-centered practice. Actually, that statement is really misleading, because it implies that the two are different things. This paradigm shift I am experiencing is more like the realization that Self and Earth are not two things — something I understood only intellectually before. It may seem counter-intuitive, but while Self-centric Paganism does lead "inward," the path into the depths of one's soul can open up on the other side to the world. I think I'm finally pushing through to the other side.
Several events helped push me along my way.  Over the next several posts, I'm going to talk about some of them and try to bring some mental order to what I've been experiencing in the last couple of years. And then I'll come back to my wife's invitation to live in a tree.
To be continued …