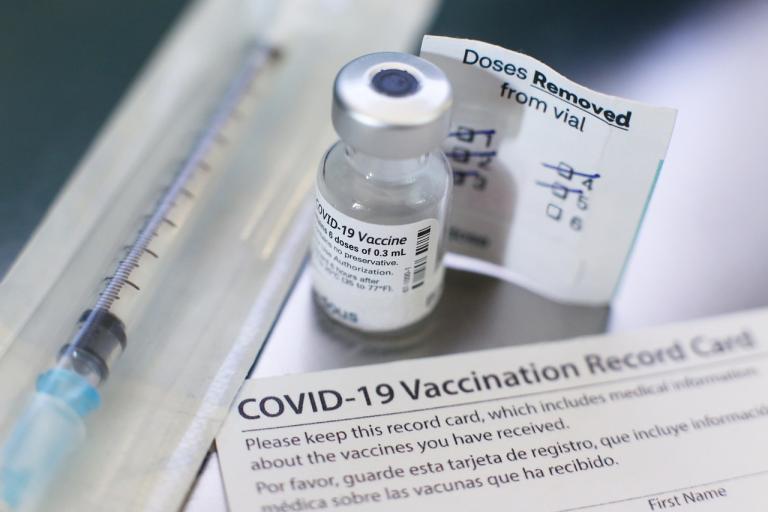 Pensacola, FL – The SonShine Congregational Church is once again making headlines. Known for their controversial branding – they once paraded a group of scantily-clad, chastity-belt-wearing teenage girls in front of the congregation during their "true love waits" campaign – the nondenominational church is now offering free, unregistered AR-15s to all new members who can prove they are unvaccinated for COVID-19.
The recent promotion has led to a nearly 1000% increase in church attendance, as white evangelicals from all over the region are determined to get their hands, and fingerprints, on the next potential mass-murder weapon.
"This is perfect," said Clint McClintock, a local fisherman. "I ain't getting no damn government chips jabbed into my arm, and now I can defend myself if they try and make me."
The lead pastor, John-Michael Michaels, said the idea for the promotion came to him almost as a vision from God.
"I was just sitting there, deep in the Word, when I thought of my two favorite things: Guns and blank vaccine cards. 'Why not combine 'em,' I says to myself. And as they say, the rest is history."
Some local residents are concerned that this promotion gives off the wrong ideas about their faith. "Look, I'm all for some of the stuff they do down there at SonShine – like picketing gay weddings and flying their Back the Blue flags out front of their building – but this is just a bit much. AR-15s? Yeah, I don't like it. I'm more of an AK-47 type of Jesus follower."
It remains to be seen if the recent rise in attendance will continue, but we will be sure to update you as this story develops.
---
If you wanna get to know me better, please follow me on social media. I'm pretty active on all platforms:
Also, if you've been digging my work on here, and want to see me be able to continue writing as close to full-time as humanly possible, please take a look at my Patreon page at www.patreon.com/mjdistefano. Even $1 a month helps bigly!!!