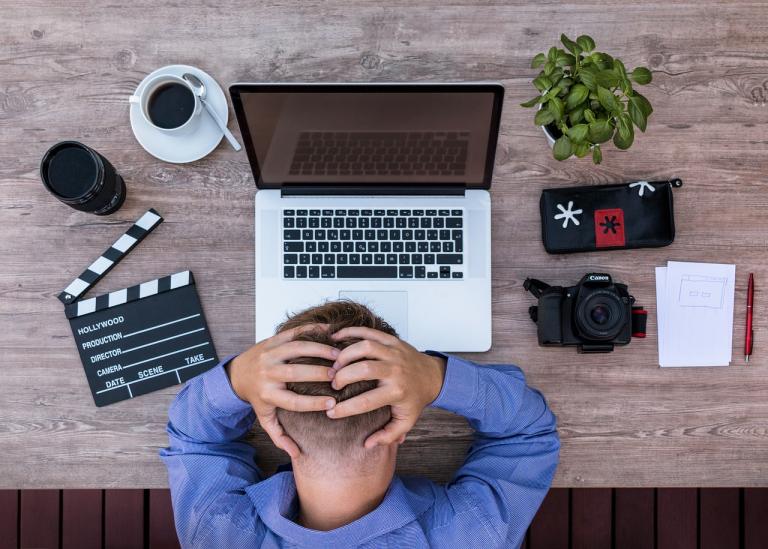 Chico, CA – An up-and-coming author recently discovered that not everyone likes everything he's written. Michael Di Sorento, the satirist best known for his slightly above average books and podcasts, was appalled to find out that not every one of his over 500,000 blog readers approves of every article he's written.
"I was shocked, really. Shocked . . . and chagrined," Di Sorento admitted. "As a writer who reaches hundreds of thousands of people, you expect everyone to approve of all your work. Then, when you find out the opposite is true, it is really enlightening, as well as disheartening."
The news came after Di Sorento published a satirical piece on his blog, and a few readers came along and voiced their disapproval. One commenter wrote, "I don't like this," while another demanded that the publication take down the piece.
We reached out to the publication in question, asking for details on the situation. Their editor, Denise Fletcher, had this to say. "We try to tell authors all the time that not everyone is going to approve of their work. That is something they just have to work through. On the flipside, we also tell readers that they also have the ability to scroll on without lambasting the author. This may come as a surprise, given the status of our culture, but it's still an option."
How Di Sorento plans to move on from this difficult news remains to be seen. Friends tell us that he's been locked away in his room, sobbing uncontrollably for the past 4 days. Nothing has been published to his blog since 2 strangers disapproved of his work, so we'll just have to wait and see when, or more accurately, if he ever recovers.
---
If you wanna get to know me better, please follow me on social media. I'm pretty active on all platforms:
Also, if you've been digging my work on here, and want to see me be able to continue writing as close to full-time as humanly possible, please take a look at my Patreon page at www.patreon.com/mjdistefano. Even $1 a month helps bigly!!!