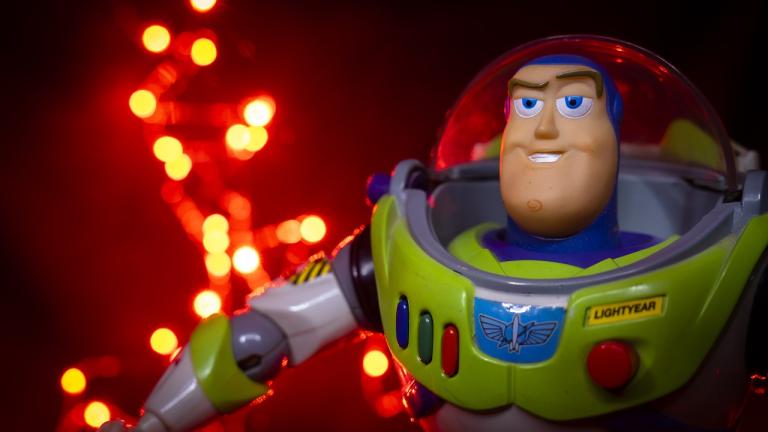 Emeryville, CA – Disney's Pixar is again in the news, this time for featuring a "gay kiss" in their latest film, Lightyear. While some on the Left are praising the company's decision to acknowledge that gay people actually exist, many on the Right are up in arms.
"It's disgusting," said conservative preacher, Rev. Clint Dickman. "These leftist elites keep shoving this stuff down our throats and we have to sit there and take it. It makes me want to gag, and I have to do everything in my power not to."
Conservative firebrand, Ashleigh Cocksmore, echoed Dickman's thoughts while on Fox and Friends. "I'm sick of Disney forcing us to acknowledge the LGTBQR2D2 – whatever it is – community. God made Adam and Eve, not Buzz Lightyear and Buzz Lightqueer. Just give us a good, old fashioned movie like Beauty and the Beast, where a well-read cosmopolitan liberal falls in love with her captor, who just so happens to be part human, part beast. You know, something wholesome like that!"
We reached out to Pixar for comment, but they were unavailable, probably because they were busy on their next film, which features a transgender woman with cerebral palsy. If history serves, the conservative Right will again be outraged that such a person exists, and you can bet they will make sure we all have to hear about it.
(THIS IS SATIRE…BARELY)
---
If you wanna get to know me better, please follow me on social media. I'm pretty active on all platforms:
Also, if you've been digging my work on here, and want to see me be able to continue writing as close to full-time as humanly possible, please take a look at my Patreon page at www.patreon.com/mjdistefano. Even $1 a month helps bigly!!!