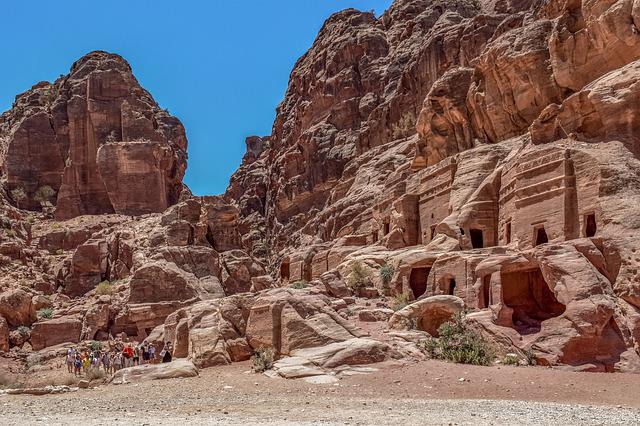 Rabba, Jordan – A team of archaeologists from The University of Jordan have recently made a discovery that will forever change how we think of politics in the first century. Being dubbed "The Wadi al-Mujib Scroll," it details some of the political ideas of a group of early followers of Jesus, highlighting a schism that caused a split not mentioned in the New Testament or other Christian writings.
"This is an incredible breakthrough," said Dr. Adnan Al-Shayyab. "We had no idea so many early followers of Jesus were also following the politics of Satan, the chief bad guy from the New Testament. It really is astounding."
What Dr. Al-Shayyab is referring to are a few of the sayings that begin around the middle of the scroll, which read:
"And lo, the followers of the Way began to follow Satan; though they did not like his character, they indeed liked some of his economic policies."
A later phrase reiterates the same theme:
"It was at that time when his [Jesus'] followers split, one group remaining true to their Lord, the other making excuse after excuse for why they turned their back on him in favor of the devil. This group even adorned themselves in banners with Satan's image on it, flying their idolatrous tapestry high on poles attached to their homes."
The most striking passage, however, comes toward the end of the scroll, and details just how rabid the Christian support for Satan went:
"When he [Satan] spoke, the followers listened. Indeed, they hung on his every word, for they wanted to make Israel great again. Support for him was so great that he could stone someone where the Temple once stood and he would not lose any of his support."
Time will tell if this newly discovered information will impact the common Christian, but historians are ecstatic over this find. Not since the discovery of the Dead Sea Scrolls have we stumbled upon something so enlightening and profound.
(THIS IS SATIRE)
---
Also, if you've been digging my work on here, and want to see me be able to continue writing as close to full-time as humanly possible, please take a look at my Patreon page at www.patreon.com/mjdistefano. Even $1 a month helps bigly!!!