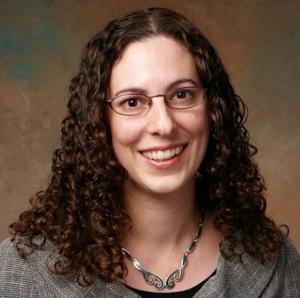 Andrea L. Turpin is Associate Professor of History at Baylor University and a Resident Scholar at Baylor's Institute for the Study of Religion. She holds degrees from Princeton University, Gordon-Conwell Theological Seminary, and the University of Notre Dame.
Her research focuses on nineteenth- and twentieth-century American history, especially religious and intellectual history, women's and gender history, and the history of higher education.
Andrea is the author of A New Moral Vision: Gender, Religion, and the Changing Purposes of American Higher Education, 1837-1917, which explores how the entrance of women into U.S. colleges and universities shaped changing ideas about the moral and religious purposes of higher education in unexpected ways, and in turn profoundly shaped American culture. The book has won three awards: the 2018 biennial Linda Eisenmann Prize from the History of Education Society, the 2017 Lilly Fellows Program Biennial Book Award, and Baylor University's 2016 Guittard Book Award for Historical Scholarship.
Her current book project, tentatively entitled A Debate of Their Own: Educated Women in the Fundamentalist-Modernist Controversy, positions college-educated women as key players in the narrative of the Protestant fundamentalist-modernist controversy of the early twentieth century, the split between theological and social liberals and conservatives which many credit with giving birth to the modern culture wars.
Andrea serves on the Council of the American Society of Church History and is co-chair of the Higher Education affinity group of the History of Education Society. She has also blogged at Religion in American History. You can follow her on twitter @AndreaLTurpin.
PUBLICATIONS:
A New Moral Vision: Gender, Religion, and the Changing Purposes of American Higher Education, 1837-1917

By Andrea L. Turpin
Copyright: 2016
Publisher: Cornell University Press