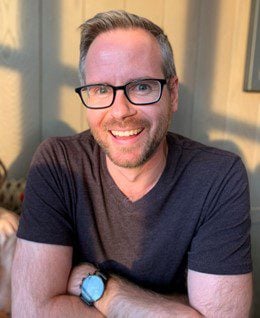 Joey Cochran is the editor for the Anxious Bench. He has been guest faculty at Trinity Christian College (Palos Heights, IL), Trinity Evangelical Divinity School (Deerfield, IL), and is current guest faculty at Wheaton College (Wheaton, IL). He is the Social Media Coordinator for the Conference on Faith and History.
Cochran holds a Th.M. from Dallas Theological Seminary (New Testament/Pastoral Leadership) and a Ph.D. from Trinity Evangelical Divinity School (Church History and History of Christian Thought). He is a pastoral alumni of Calvary Memorial Church (Oak Park) and a fellow of the Center for Pastor Theologians. During doctoral studies, he was the assistant director of the Jonathan Edwards Center at Trinity Evangelical Divinity School.
Cochran's dissertation, "Jonathan Edwards and Hebrews," is being revised for publication. "Jonathan Edwards's Harmonic Interpretation of Hebrews 12:22–24," in Yale's Jonathan Edwards Studies, introduces this project. In addition to expertise on Jonathan Edwards, Cochran has research interests across the Atlantic World, which include a transatlantic history of witch-hunting, indigenous contact between Natives and colonial New England missionaries, early transatlantic revivalism and evangelical history, and the long history of American Christian intellectual thought. He has contributed to Fides et Historia, The Bulletin of Ecclesial Theology, and Christianity Today.
You may follow @joeycochran on Twitter.