BIO: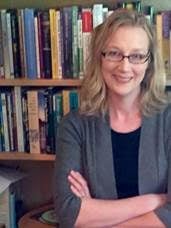 Kristin Du Mez teaches at Calvin College, where she serves as chair of the History Department and as a member of the Gender Studies faculty. She holds a Ph.D. in American History from the University of Notre Dame, and her areas of specialization include women and gender in the history of American Christianity, with a particular focus on progressive Methodist women.
Her first book, A New Gospel for Women: Katharine Bushnell and the Challenge of Christian Feminism (Oxford, 2015), traces the remarkable life and innovative theology of Katharine Bushnell (1855-1946), a Methodist social reformer, feminist theologian, and anti-trafficking activist. She is currently writing a religious history of Hillary Rodham Clinton.
Kristin has also published chapters in Finding Themselves: Women and the Bible in the Nineteenth Century (forthcoming); American Evangelicalism: George Marsden and the Shape of American Religious History (Notre Dame, 2014); and Breaking Boundaries: Female Biblical Interpreters who Challenged the Status Quo (T&T Clark, 2010).
She is on the editorial board of Perspectives: A Journal of Reformed Thought, and also blogs at Historical Horizons. You can follow her on Twitter @kkdumez.
PUBLICATIONS:
Jesus and John Wayne: How White Evangelicals Corrupted a Faith and Fractured a Nation


By Kristin Kobes Du Mez
Copyright: 2020
Publisher: Liveright
A New Gospel for Women


By Kristin Kobes Du Mez
Copyright: 2015
Publisher: Oxford University Press